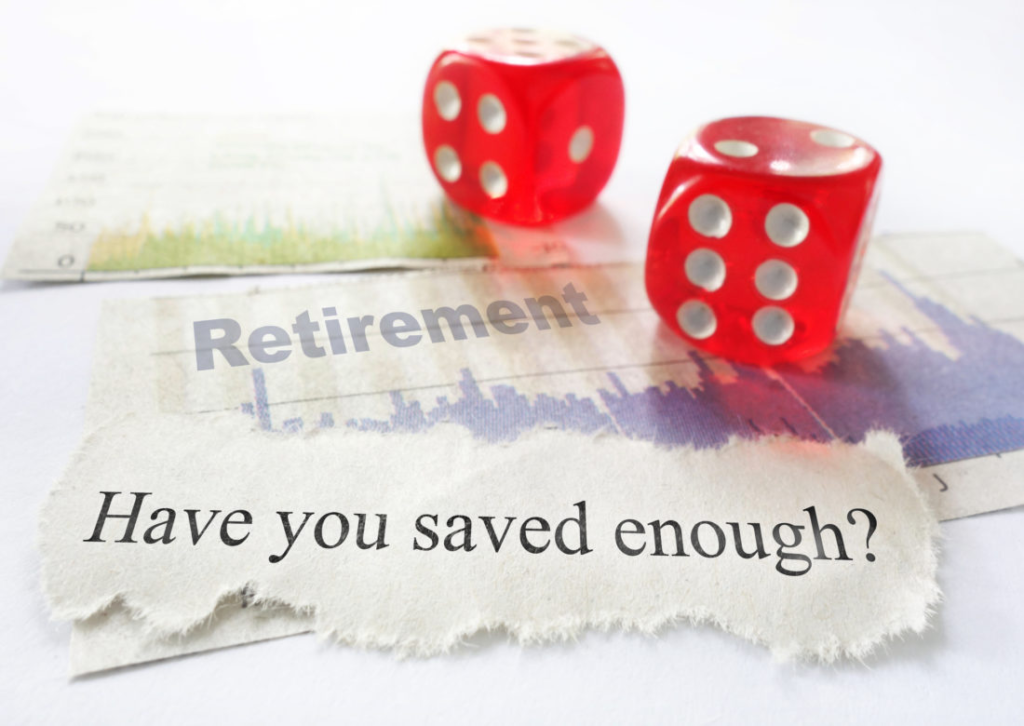 Do you know when is the best time to start planning for retirement? We'll answer some of your questions about when you should consider planning for retirement, but also everything you need to have in order for the day you stop working for "The Man."
When should you start planning for retirement?
It's a question many people get wrong, but it's also a question that doesn't necessarily have a "right" answer.
The simple answer is to start planning for retirement as soon as possible. It's never too early to start thinking about your financial future after you decide to quit working.
But that's not the reality for most Americans. In fact, nearly half of all families in the United States have nothing saved for retirement.
The good news is that even if you haven't started your retirement planning, it's never too late.
This quickstart guide can help you navigate the complexities of retirement planning so you can start now and save successfully:
Investigate Your Retirement Savings Options
There is no one size fits all investment option for retirement. From 401(k) and 403(b) to IRA and pension plans, there are several types of accounts you should look into.
401(k)
The 401(k) is a popular employer-sponsored retirement plan. Companies who offer employees a 401(k) will usually match the employee's contributions up to a certain percentage.
For example, an employee that contributes 2% of their wages to the plan will receive a company match of the same amount. Employer contributions will vary by company.
For many adults, this is the simplest form of retirement savings and makes an easy place to start. You contribute money with every paycheck. No action is required on your part unless you decide to alter your contributions.
If you leave a company, you can roll over your 401(k) plan into your new employer's plan. Or, you can roll the funds into an IRA.
If you're self-employed, you can create a self-funded 401(k) and make contributions as both the employer and employee.
403(b)
The 403(b) is also an employer-sponsored retirement savings plan. Similar to the 401(k) option, the 403(b) is usually offered to teachers or employees of non-profit organizations.
IRA
IRA stands for Individual Retirement Account. This account comes in several forms, including Roth IRA, Simple IRA, and SEP IRA. The two most common accounts are the traditional IRA and Roth IRA.
Each type of IRA has its own set of rules, including contribution limits, penalties, and tax benefits. In order to choose the best IRA account, you will need to become familiar with the benefits and downsides to each.
Some people like the tax-deferred advantage of the traditional IRA. This means you will not pay tax on your financial gains until you decide to withdraw them. However, you will be subjected to early withdrawal penalties and minimum withdrawal requirements.
One of the biggest advantages of opening a Roth IRA is that the funds within grow tax-free. That is, you will not pay interest on the financial gains of your account.
In addition, you can withdraw funds from your Roth IRA without penalty. An IRA makes a great option if you need an emergency fund. You are also not held to withdrawal requirements.
These are not the only types of retirement accounts available, but they are the most common ones.
Set Financial Goals
Choosing the right retirement account will largely depend on your retirement goals.
Consider at what age you wish to retire. Will it be before you are legally able to withdraw social security, or after?
If after, how much money do you expect to receive from social security?
In addition, think about the lifestyle you hope to enjoy during your retirement. You've worked hard all your life, so how do you plan to treat yourself?
Will you travel frequently? If so, do you plan to fly, rent a car, or buy an RV?
Do you plan to make a large purchase, such as a boat or vacation home?
Will your children be able to support themselves financially?
Will you be tasked with a mortgage, student loans for your children, or other expenses?
Do you want to leave your children a certain amount of money when you die?
How much will Medicare or other health expenses cost you?
You might not have all the answers right now, and that's okay. But the better picture you can create of what your financial obligations will be in retirement, the better prepared you can be to save.
To get an idea of what expenses you face during retirement, talk to medicare supplement brokers or financial advisors to learn what your unique situation could look like.
It wouldn't be ideal for you to come out of your retirement status to work again because you can't afford the lifestyle you dreamed of.
Understand the Costs of Retirement Finances
Once you have an idea of how much money you need for a comfortable retirement, start comparing retirement plans.
But before you make it official, make sure you understand the tax rules and associated costs of your selected account.
If you're not up to speed on potential tax implications and withdrawal rules, you could end up spending a chunk of your savings paying penalties and fees.
For some people, this could devastate your retirement savings plan.
For example, some 401(k) plans offer penalty-free withdrawals for hardships. However, you must still pay taxes on this withdrawal.
For traditional IRAs and 401(k) plans, you must start withdrawing the minimum amount after you turn 70 1/2. Otherwise, you face a penalty.
For Roth IRAs, any contributions you make have already been taxed. Gains are never taxed, which means qualified distributions will not be taxed.
The tax rules regarding retirement accounts can be tricky to navigate. Your best bet is to speak with someone skilled in retirement finances and can help you understand the tax laws of each account.
When Will You Start Planning for Retirement?
It's never too soon to start saving for your retirement. No one wants to work their entire lives. A healthy savings account now can help you enjoy a comfortable life later.
If you have yet to start planning for retirement, you're not alone. Start investigating your options to see which type of account will allow you to retire to the life you deserve.
For more retirement planning and financial tips, visit our blog.