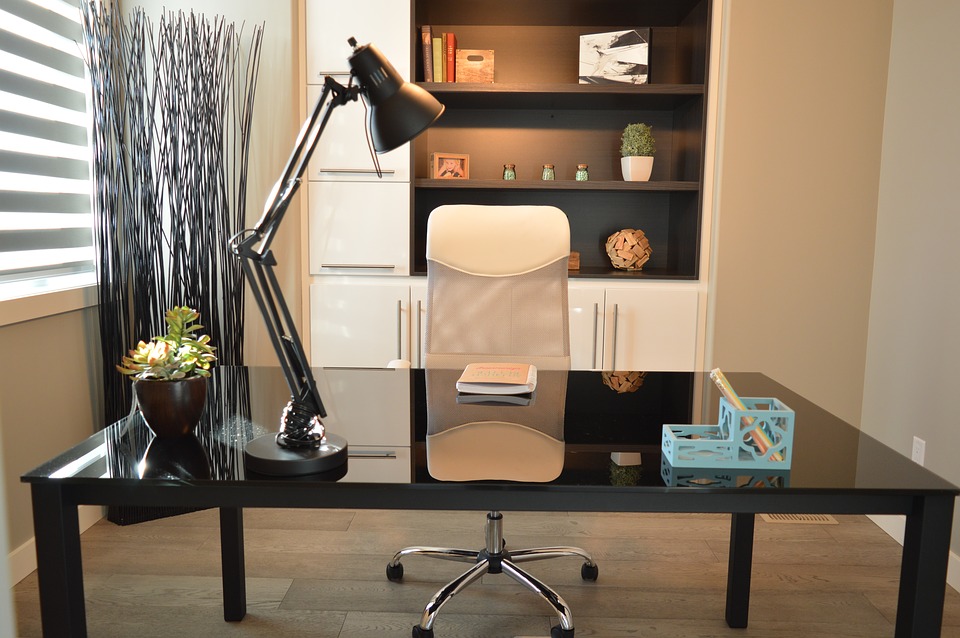 Many people are under the impression that you can't have fun decorating your business office, but this could simply not be any further from the truth. Your office space is where you spend several hours of your time each day, and it needs to be designed in a way that keeps you at your happiest and most productive.
Here are the top four design ideas for your business office:
Hide Your Wires
There are few things more annoying in any office than the numerous wires connecting to our computers, tablets, phones, and whatever else we keep on our desks. Wires only make our work spaces look more cluttered and unorganized, but fortunately, hiding them is a very easy fix.
Do everything you can to conceal the wires on your desk. Examples of what you can do include attaching cord clips to the back of your desk to hide them (or use binder clips for the same purpose), or run the cords through a wall so they connect to a power outlet on the other side.
Go For Sheer Shades Rather Than Curtains
A major disadvantage to using curtains over shades or blinds to cover your window is that curtains do not allow you to fully control the amount of sunlight that enters the room. Sheer shades, on the other hand, do allow you to control the sunlight. This means you get to decide how bright and warm you would like your office to be.
Have A Lounge Area
Even if the lounge area is small, it will add much enjoyment to your office because it gives you and anyone else who visits you a place to relax. A simple chair or couch will be better than nothing, and you can complete it with a small table, a coffee maker, office water dispenser, and some comfortable pillows.
When you need a break from your work your lounge area gives you a place to lay down and unwind for a couple of minutes, or if you're going to be meeting with somebody in your office, the lounge area will help make the meeting feel more casual and enjoyable.
Select Colors That Uplift You
Colors play a surprisingly large role in determining not only how much you enjoy your workspace, but how organized, productive, and happy you will be as well.
The colors that you choose for your office are entirely up to you, but think hard about the specific colors that help you accomplish more and that uplift you. There's no need to use grey or brown as your primary office colors. Why not use brighter colors such as yellow, orange, or red if that's what you like?
Designing Your Business Office
While there are many more tips out there on designing your office, the four we have just covered will be some of the best ones for you to use to get a head start on making your business office the very best it can be for you.