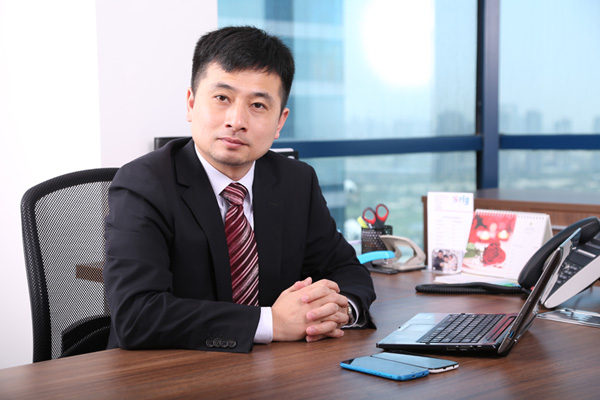 Whether you're running your own business or have just been thrust into a leadership position at work, the act of being in charge of others en masse can make or break you.
For example, being responsible for hiring and firing or feeling like your entire team is pitted against you can tear you down psychologically. Meanwhile, rough relationships in a working environment could potentially hurt your ability to focus.
Therefore, it's crucial that you uncover strategies sooner rather than later to nip any issues in the bud and be the best leader you can possibly be. Keep the following tips in mind to maintain your sanity and move forward in your new role with a sense of new-found confidence.
Learn to Stress Less
First and foremost, accept from the word "go" that there are going to be some rough days. From complaining teammates to seemingly silly mistakes, knowing that you're not going to get it right 100% of the time to key.
From mastering stress management techniques to finding the time in your personal life to better yourself, learning to breathe and live in the moment will save you some major headaches down the road. If you let your stress get the best of you, how can you possibly hope to get down to business?
Don't Take Criticism Personally
When you're working in management, you bear the brunt of responsibility when something goes wrong: there are no two ways about it. Remember: any criticism on your performance or decision making don't represent attacks on you personally. After all, you are not your company even if you're the one running the show.
Besides, you might have team-members who simply don't think before they speak. While you shouldn't tolerate any abuse in the workplace, you might have a serial complainer here or there that gets on your nerves. Again, learn to let the little things go and focus on the big picture of your business.
Mind Your Own Behavior
All of that being said, how to respond to criticism and treat your colleagues is crucial to establishing rapport with them. Don't act like a robot or try to hide your emotions in pursuit of being productive. Instead, take some advice from Dale Carnegie and his classic How to Win Friends and Influence People to win over others. Such advice includes…
Consistently finding ways to compliment your team, even in the wake of a problem
Saying the names of those under you and treating them with respect: again, your role does notdefine who you are
Maintaining a positive disposition: from smiling to being alert and attentive when others are speaking to you, how you present yourself goes a long way
Be Confident
Remember: you're often your own worst enemy when it comes to your role at work. If you act like an unsure pushover, expect to be treated like one. On the flip side, if you make decisions with confidence and make it clear that you mean business, your team will likely respond accordingly.
Don't let yourself get crushed under the pressure of your leadership role. With these tips constantly in the back of your mind, you can focus on what really matters while building a stronger relationship with your team.