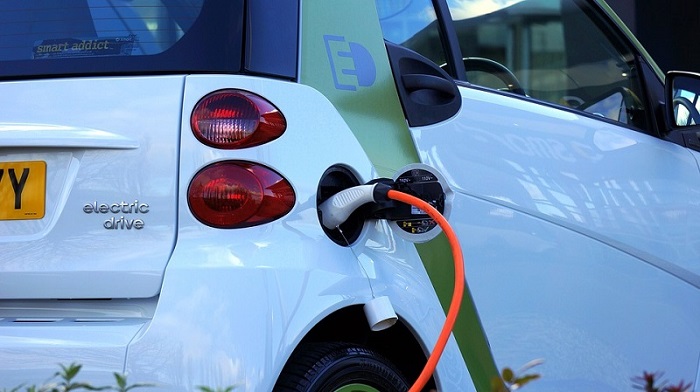 Although just a few years ago the concept of electric cars was a huge question mark to consumers, we've entered a new era where such vehicles are becoming more common than ever.
When you look at what to consider when buying an electric car, it's clear that electric vehicles represent a different sort of commitment versus a traditional car. Despite their numerous benefits, they certainly aren't for everyone: for example, if you live in an area that isn't conducive to charging stations, such a vehicle may not make sense for you.
That being said, the benefits of owning an electric car are difficult to deny. Whether you're on the fence about electric vehicles as a whole or you just want to know what all of the hype is about, consider the following four benefits of taking the plunge and going electric.
You Save Money Over Time
Although the initial investment of an electric car may boast a price tag that's a tad higher than a traditional vehicle, the money-saving power of electric vehicles is crystal clear. For example, think about the following obvious and hidden savings such cars provide, including…
Savings on gas: given that the average person spends thousandsof dollars per year on fuel, those savings are nothing to scoff at
Less regular maintenance: lack of a combustion engine means that you don't have to deal with as many pesky, nagging repairs which likewise add up over time
Similarly, the maintenance necessary for an electric car(such as tire rotation and battery work) can be done at a fraction of the cost of replacing an old-school engine
Sheer Convenience
Electric cars encourage drivers to spend more time on the road and less time in the shop. Between being able to skip trips to the gas station or mechanic and allowing you to charge your car at home, there's no denying that savvy electric car owners have fewer auto headaches. As long as you have access to charging stations, there's much less for you to worry about on a day-to-day basis.
They're Quite Quiet
Having a quieter car may not seem like a big deal; however, you can hear and feel a massive difference when driving an electric vehicle. Electric vehicles provide smooth rides without the noise, definitely a plus for those who often drive during nighttime hours. Lack of noise pollution is a nice touch which works to give electric cars a more elegant vibe.
They're Eco-Friendly
If you're an environmentalist, investing in an electric car is an absolute no-brainer. Emitting no smog or air pollution is definitely an added bonus for those of us concerned about the environment.
Similarly, electric cars go much further on a charge than traditional cars do running off of gasoline, signaling that the shift toward electric vehicles is a good deal for mother nature. In certain areas, drivers can even score subsidies for owning an electric car as a "thank you" for their contribution to the environment.
Electric cars are most certainly here to stay. If you really want to see what they're all about, consider taking one for a spin yourself to see whether or not they live up to your expectations: you may find yourself pleasantly surprised.