When you take an Asian tour, there is no way you would not visit Singapore. It is one of those places that requires many visits because of everything the island city-state has to offer. There are unique sights to see, delicious food, and it is just refreshing to see a place where both history and modernity has melded together perfectly. Not to mention, Singapore also has some of the best highlands destinations for those of you who want to try something with nature's touch.
But you know what else Singapore is known for? Shopping. In fact, they offer some of the best bargain finds and futuristic malls in Asia. Every year they hold a great Singapore sale where all the premium items are much more affordable, sometimes it happens twice: for the first quarter of the year and during the holiday season. The shopping experience is not limited to the malls, though. There is a place called Little India where various kinds fo shopping options are available to people who would like to explore for rarer items. Some of what they sell can also give you a glimpse of Singapore's culture and history.
So while you are booking that ticket, packing those bags, and surfing for the best Chubb Travel insurance you can get for a Singapore trip, look over this list of shops you can visit in the famous Little India.
Chandna Mart
The fad today is homeopathic and herbal remedies, so the best place to be really is Chandna Mart. The shops lining Chandna Mart is filled a wide selection of natural medications that were created using traditional Chinese ingredients. They also have an extensive list of liquor, ranging from the vintage finds to the more exotic bottles of spirits. Obviously, before you start buying any herbs, you should definitely see your doctor first and consult with them. Make sure that the herbal remedies will not clash with the medications you are already taking.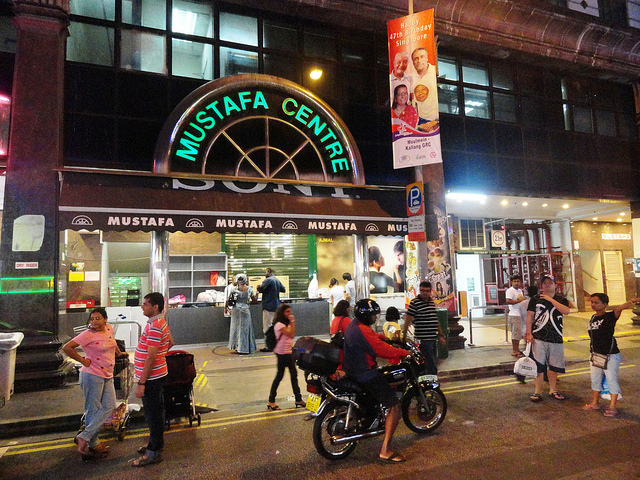 Mustafa Centre
If you are a shopaholic, you will love Mustafa Centre. It is a 24-hour mall with 5 floors filled with all that you can think of. Treat yourself to gadgets and all kinds of everything, food, clothes, houseware, hardware, and more at a more budget friendly price.
Little India Arcade
The Little India Arcade is located in a building that was converted into shophouses at Serangoon road. They offer Indian products such as accessories, sweets, artworks, garbs, herbs and spices, and more. You can expect colourful and unique items, which means you can definitely get yourself a small slice of India during your Singapore visit.
During your Singapore visit, make sure to drop by Little India and give these shops a visit. Be overwhelmed with all the items you can find, practice your bargaining skills to the test, and come home with one-of-a-kind items.