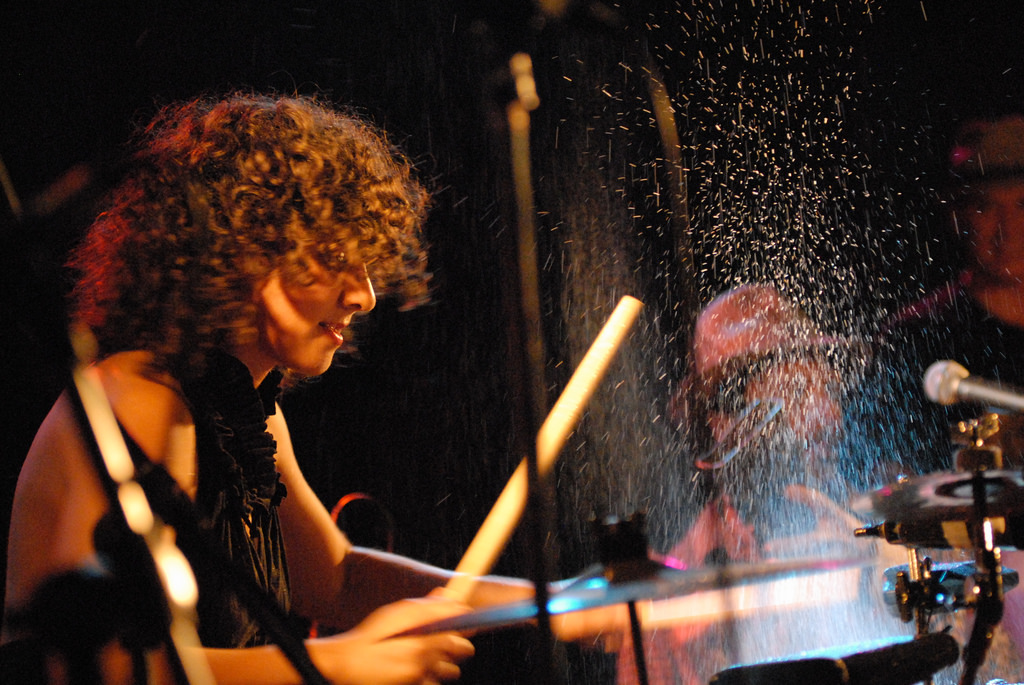 I have this crazy group of friends that gather for street jam sessions every month in a new city. I join them time to time to play my darbuka. Recently I bought a new set of timbales and went along to play some music under the lights of the New York City.
Timbales: History and How To Play
First, a brief introduction of timbales or pailas, how they are occasionally called. They are relevantly small single-headed drums, 14 or 15 inches in diameter, shallow, with metal casing (stainless steel or brass), normally producing a high tune. The drumheads are very light, so I easily could transport the two of them with me on the train to New York. The new tripod that I bought was also very convenient to pack, so I could put it all in one single backpack.
Historically, the player, who uses the timbales is called timbalero (this is how my friends call me from now on, especially considering my Latin origin). This music instrument is common in creating the rhythmic pattern for salsa music, and the name Timbales derives from Cuba. The instrument was imported to the island in the 19th century and used in classical orchestras, military bands and orquesta típica – Latin-American bands that played popular music.
Smaller timbales drum is called the macho, which means male, as it gives more aggressive tone. The larger timbales are called the hembra, a female, and it is used to create a mellower tone.
Timlales are played with mallets, which are sticks with large and soft round heads. They give a nice high sound, which I like very much.
The regular timbale set-up includes two bells. One of them is smaller and high-pitched, called the chacha bell, and the other, the bigger one, is called the mambo or timbale bell.
Although the instrument is considered to be traditional and used for playing Latin dance music, there are famous musicians, who play timbales in the rock bands. John Dolmayan, a drummer of System of a Down, uses two mini timbales (6 and 8 inches) in his kit. Bud Gaugh and Dave Mackintosh also play timbales in their shows. It is getting trendy to include timbales in the marching bands drum lines as well and even use them for some Go-Go genre songs.
Check this solo play here:
I think my first timbales play at the New York jam session was a blast, as it brought some nice Cuban theme to our open air party. We even attracted some salsa dancers and created a few special music pieces for them. This is definitely one of the best memories of the trip. I had so much fun.
At the moment I am still learning to play my new favorite instrument, watching the videos on the Youtube and taking a few lessons from my more professional friends. I also found a couple of curious books, like Salsa Guidebook For Piano & Ensemble by Rebeca Mauleón and A Master's Approach To Timbales by Jose Luis Quintana "Changuito", so I am having a very enjoyable time studying and exploring.