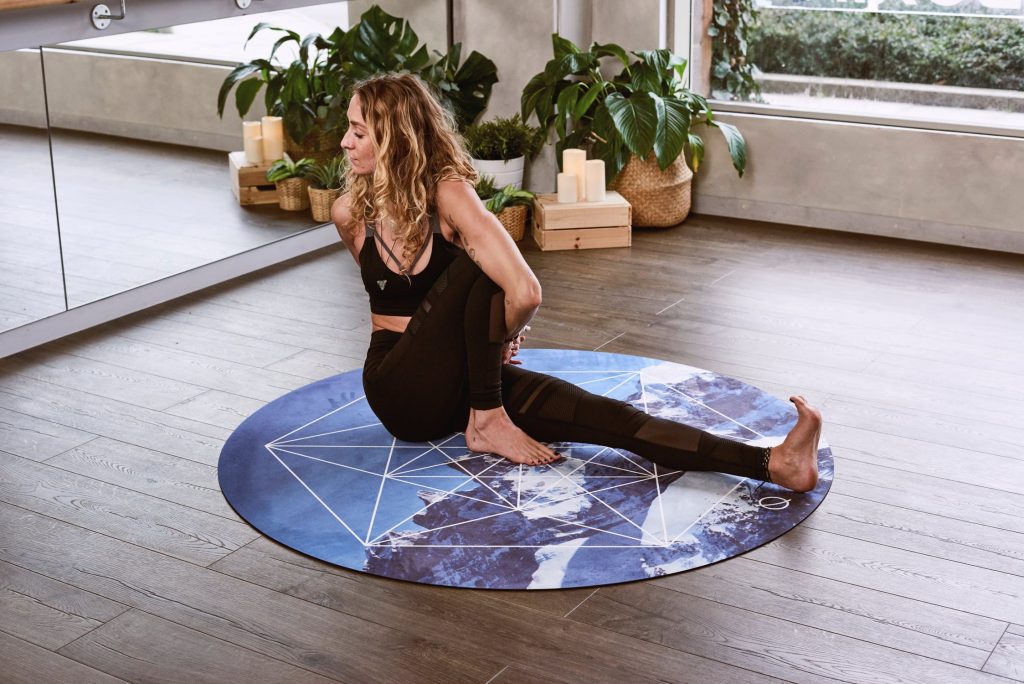 Whether it is time, trying to save money, gym intimidation, or a combination of a few different things, working out at home can be an excellent option. Instead of spending time driving back and forth to the gym or battling a potentially crowded gym, you can get a great home workout in at any time. And, while you could use home workout equipment, you can get a quality workout in without any equipment at all if you would like. 
Before you know it, you will be fitter than ever, and you will have been able to do it in the comfort of your own home. So here are some keys and tips for working out at home, and how you can maximize your home workouts without any training tools. 
Bodyweight Exercises
You would be surprised at how many different bodyweight exercises there are. With only using the weight of your body, you will be able to strengthen and tone your muscles. And, most of the different bodyweight exercises come with variations that will help to increase or decrease the difficulty of the exercise. This is going to make it easy for you to customize your workouts. 
For example, if you are struggling with standard push-ups, you could drop down to your knees and perform a knee push-up. On the flip side, if you are looking to make push up more difficult, you could adjust your hand positioning, lower yourself down more slowly, etc. There are so many ways that you can adapt bodyweight exercises to suit your fitness needs better. 
Here are some of our favorite bodyweight exercises that you should try out. 
Push-Ups:

There are a bunch of different push-up variations that will help to isolate different muscle groups. There is a close position for triceps, incline/decline for specific parts of your chest, pike push-ups for shoulders, and so much more. So do some research and find some varieties that work for you.

Crunches:

One of the most common abs and core exercises, crunches are a great way to start working towards those elusive 6-pack abs. 

Bodyweight Squats:

This is an excellent leg exercise that will allow you to strengthen and develop both legs at the same time. To add a little variation to this exercise, you can slow down the speed in which you lower yourself down or hold your squat position at the bottom for a set amount of seconds. 

Seated Chair Dips:

Perfect for isolating your tricep muscles, this exercise is going to use a chair. Start sitting in a chair, place the palms of your hands on either side of the seat, brace yourself, and then walk your feet out so that your butt is out in front of the chair. From here, you are going to lower yourself down and then push yourself back up using your triceps. 

Lunges:

The great thing about lunges is that they can be executed in multiple directions and with several variations. Each angle and variation will isolate different muscles in your legs. 

Planks:

Another excellent core exercise, planks, will help you strengthen and tone your midsection. And, the same as a push-up, to make this exercise more manageable, you can do knee planks. 

Burpees:

If you are looking for a full-body exercise, this is the exercise for you. Burpees are going to include a push-up, squat, jump, core work, and more. 
Another great way to use your bodyweight to workout is with yoga. Various yoga poses will help to target areas of your body, and will help to strengthen and tone. And, along with strengthening, they will also help to develop your flexibility. This is going to be vital in making sure that your body is performing at peak levels and that you are staying healthy. 
Also, yoga is an excellent way to help improve your mental state of mind, as well. By allowing yourself to slow down mentally and control your breathing, you will help to reduce your overall stress levels. 
Using Items Around Your House
A great way to spice up your home workouts and to maximize your bodyweight exercises is to use items around your house. A simple chair can be used for seated dips, single-leg squats, incline push-ups, and more. Or maybe it is using a stair step to increase the difficulty of your standing calf raises. If you get creative (make sure to stay safe as well), there are a lot of items around your house that can help to enhance your bodyweight home workout.  
Fitness Resources Available Online
Another great way to make sure that you are getting the most out of your home workouts is to find new bodyweight exercises online and to learn from the experts. There are so many awesome fitness websites out there with free resources and experts that are willing to share their knowledge with you. It is simply up to you to spend the time reading or watching what they have to offer and then applying it. 
The more you can learn, the more you are going to want to stay fit and active because you will always have new things to try out and challenge yourself with. And, who knows, maybe before long, you will fall in love with fitness so much that you become an expert that helps other people pursue their fitness goals. 
Workout Time and Schedule
After reading all of this, you may be getting a little overwhelmed and thinking to yourself, "what am I getting myself into?" Don't worry; one of the best things about fitness is that it can be personalized to your schedule and needs. You don't need to start with hours and hours of working out every day. In fact, if you are just starting out, it is highly recommended that you find the right balance with your fitness needs. You want a schedule that is going to challenge you, but you don't want to overwhelm yourself. 
Setting high goals is fantastic, but too many people set unrealistic goals and end up burning themselves out before they can really get going. You need to find a routine and schedule that is going to fit your needs. If you have a busy schedule, your workout time might consist of 30 minutes at night in your living room sometimes. Whatever your schedule may be, sit down and make a game plan that is going to allow you to be successful. 
Conclusion
One of the best things about working out is that it can be done almost anywhere, especially in your home. With a flat, hard surface, you can accomplish so much. It doesn't take much time either. In the time that it takes to watch your favorite TV show, you could be making progress towards your fitness goals – you could even get fit while watching TV. 
So whether you are already a fitness expert looking to conserve time and workout at home, or are just starting your fitness journey, make sure you take advantage of all that a home workout offers. 
And, while this post is about all of the exercises that you can do at home without any equipment, you might want to consider getting some resistance bands. Most bodyweight exercises are going to be push-based, and that is fine. However, typically you want to have a proper balance between push-based and pull-based exercises. By adding a set of simple resistance bands, you will be able to find this balance. Also, this will open up your home workouts to a large selection of new exercises.