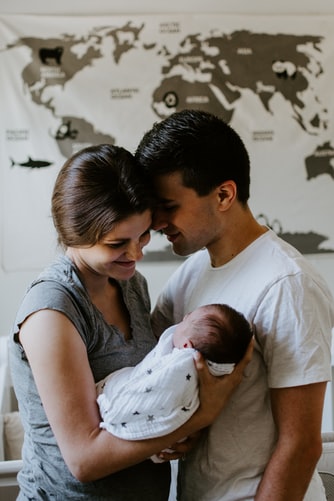 No one ever claimed that parenthood was easy. Still, no matter how much you prepare yourself for all the new responsibilities and difficulties associated with parenthood, odds are you'll encounter some frustrating situations sooner rather than later. Avoiding stress completely just isn't possible for new parents. What is possible, though, is learning how to deal with stress in a healthy and productive manner. To that end, here are five tips for parents who may be struggling a bit right now:
Recruit Help
First thing's first: it's okay to feel overwhelmed. Parenting requires tons of time, energy, and patience, and eventually you're going to encounter a problem you don't know how to solve. In such situations, though, you shouldn't let an issue get worse by ignoring it. Rather, don't hesitate to contact others for assistance. Whether you need to call up your mother for some key food-prep advice, or you decide to hire a baby sleep consultant to help your little one get better rest, asking for assistance is a great way to ease the pressure you may be feeling.
Exercise
Parenting is exhausting. As a result, many new parents fail to stick to a regular exercise routine. However, regular exercise is crucial to your overall well-being, your mood, and your energy levels. In fact, a well-timed walk around the block can clear your head and help you tackle a new task with  renewed confidence and enthusiasm.
Socialize With Other Parents
Not only can hanging out with other parents allow you to vent and commiserate with like-minded individuals, but fellow parents can give you useful tips and strategies to try out for yourself. At the very least, though, speaking with another parent who understands the difficulties of caring for a small child will likely do you a power of good.
Maintain Some Independence
Just because you're now a mother or a father, it doesn't mean that you're only a mom or a dad. Rather, new parents can and should schedule some time out for themselves to unwind, relax, and engage in activities that they alone enjoy. Setting aside a few hours to watch a baseball game or to read a new novel doesn't make you a bad parent. Be willing to work with your partner to give each other time and space when you need it most.
Communicate
If you're having trouble adapting to your new parenting schedule, then make it a point to communicate with others. Perhaps your partner can take your little one off your hands for a few hours. Or maybe your boss will let you work from home more often to look after your child if you speak to them. Bottom line: express what you're feeling with others and work to find solutions. It's infinitely better than just spinning your wheels!