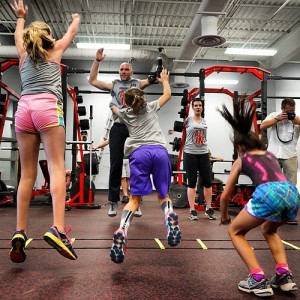 Exercising on your travels can be incredibly difficult and a complete ball ache, firstly everything about your daily routine has been flipped on it's head and secondly there is simply too much to do than to be exercising in a hotel room somewhere, but there is hope.
Planks
Planks are amazing for your core strength and just a few minutes per day of planking can really help avoid the inevitable weight gain from sampling all of the food a country can offer you. Despite your daily routine being broken from then norm, try your best to do an intermittent 5 minutes each morning.
Press Ups
Press ups are another very basic but efficient way to stay in shape, they will do wonders for your shoulders and arms and help your core stay strong. I also like to count the amount of press ups I can do in a 30 second burst and as I progress on my travels try to improve that number each day.
Ab Workout
More of a series of exercise here but doing a viable ab workout can really help you to feel good and look good on your travels. I normally try to mix a variety of crunches starting with a simple ab crunch for 30 seconds followed by 30 seconds reverse ab crunch and finish off with bicycle crunches. I love the burn when I work my abs out and the results do not take long to come either. Working out abs just helps with so many other workouts too so think of them as an enabler whilst your crunching away.
Squats and Calf Raises
Legs can be trickier to workout without any gym apparatus but you can use body weight to keep them in shape. Simple calf raises for 5 minutes a day can really help, couple this with the fact that you do so much walking when travelling you can really keep them in good shape. Squats will keep those thighs strong too and again, don't need any apparatus at all.
Burpees
Burpees is basically a squat thrust with a star jump thrown in and they work so well from both a cardio point of view and from a strengthening point too. I try to add around 2-3 minutes of burpees in 30 second bursts to my daily exercise and they really help with calorie burning, strength and conditioning, perfect to burn all those guilty calories you've eaten and drank and super simple to do.
My favourite type of programme for these exercises is Tabata which is basically 20 seconds exercise followed by 10 seconds rest and repeat until you have done it 8 times, it's great for fat burning and toning and frees you up some time to enjoy your travels guilt free.
Rest and recuperation is just as important as exercise. With the array of Massages in Austin, Texas at your disposal and Yoga in Austin, Texas – there are also plenty of ways to wind down on your travels. Make sure your resting is part of your workout!