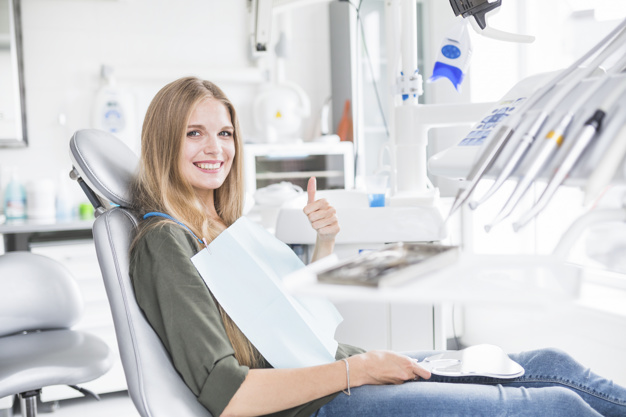 Not that many people know this, but your oral health actually has an impact on your overall health. This is why proper oral care should be exercised by everyone. When you don't take proper care of your teeth and gums, you are bound to suffer more than just rotten teeth, bleeding gums, and bad breath.
There are many good reasons why people should take good care of their teeth. Aside from getting a great looking smile, avoiding halitosis, and preventing the swelling of gums, here are some other reasons why oral care should be exercised properly:
Prevents tooth decay– Proper dental care helps you avoid the problems that come with dental neglect, which include rotting teeth, bad breath, and painful cavities. When you have a healthy mouth full of healthy teeth, you can eat almost anything you want without a problem. You also won't be ashamed to smile since you can easily show people your lovely set of pearly whites.
Helps boost self-confidence – With a great looking set of teeth, you don't have to worry about people thinking that you have an ugly smile. This will help build your self-confidence which in turn will help you achieve a lot of other things in your life. You will come across as someone who is self-assured and knows their worth.
Helps prevent certain diseases –This is something a lot of people are unaware of. Did you know that there are actually a few dangerous ailments that are associated with dental decay? This is because poor oral hygiene creates lots of bad bacteria in your mouth which can then travel via your bloodstream to the rest of your body.
Diseases That Can Be Caused By Bad Oral Hygiene
If you are not doing proper oral care, you are likely to suffer from one or more of these health problems in the future:
Cardiovascular problems– Heart problems have been linked to bad oral health due to the fact that bacteria from the mouth can cause clogged arteries. It has also been linked to strokes due to infections and inflammation caused by oral bacteria.
Pneumonia – Another problem that may result from improper dental care is pneumonia. Just like people with heart ailments, people who suffer from pneumonia may have gotten it from the same bacteria found in their mouth. This is because these bacteria can travel from your mouth to your respiratory system, causing infections that result in respiratory issues and diseases like pneumonia.
Endocarditis – Another health issue that may be caused by improper oral care is this disease caused by the germs that enter the heart. The inner lining of your heart can become infected by the same germs growing in your mouth. Since these bacteria can travel through your body via your bloodstream, and your blood enters your heart, this disease can occur.
Aside from these diseases, you will also find that certain problems exacerbate bad oral hygiene. Diabetes, HIV, and osteoporosis all help worsen the problems you have with your teeth and your overall health. Diabetes, for example, makes bleeding gums more difficult to control. It has also been noted that people with this ailment have more severe gum issues than people who don't have diabetes.
How to Properly Care for Your Teeth and Gums
To ensure that you don't experience any of these ailments any time soon, proper oral care is a must. Listen to what your dentist tells you when it comes to how you should take care of your gums and teeth. Here are some of them:
Brush teeth twice a day and floss regularly.
Drink at least 8 glasses of water daily to help keep hydrated and for proper saliva production.
Avoid smoking as much as possible.
Reduce intake of sugary foods and drinks to help prevent decay.
Gargle with water after each meal if you can't brush your teeth right away.
Visit your dentist once every 6 months for a check-up and cleaning.