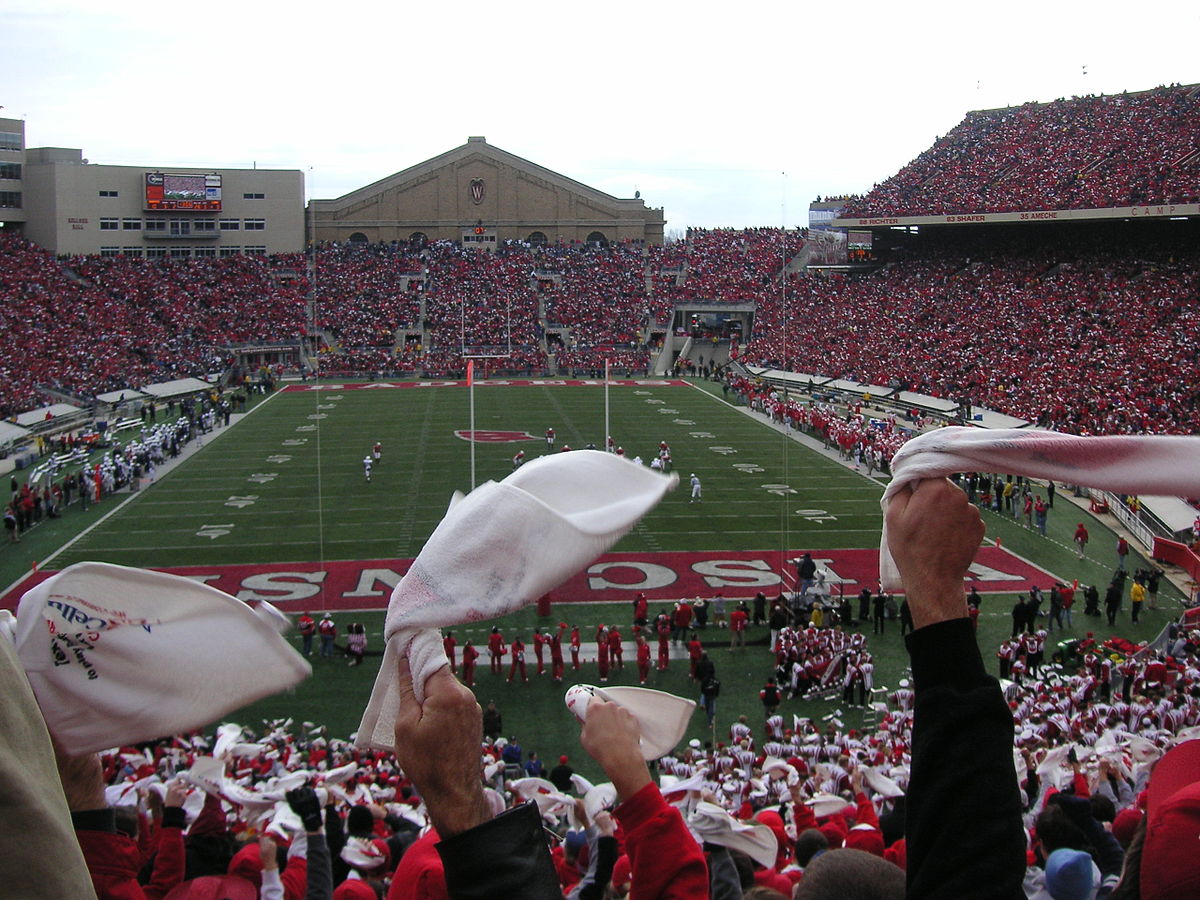 College sports in the United States is unlike anywhere else in the world and whilst many of the world's universities and colleges do have sports teams, they do not have the ability to take hold of a town or State in quite the way that the colleges in the US do. As part of our focus on college sports teams we are going to take a look today at the teams of the University of Wisconsin-Madison to find out how successful they are and what kind of university this is for sporting achievements. I spoke with former student Sandy Petrocelli to find out about the college so without further ado then, let's take a look at the team they call the Badgers. 
Why The Badgers?
Wisconsin is known as "The Badger State" because of the miners who arrived in the State in the early 1820s. The miners were forced to take shelter during the harsh winter and they did so by burrowing into the hillside to keep warm and dry, just like badgers do.
The University of Wisconsin as it was then known, took this moniker in 1889 for their sports teams and in 1949 they officially unveiled their mascot Buckingham A Badger or "Buckie Badger," so named thanks to a competition held on campus.
What Sports Do They Do Well In?
The university competes in a wide range of sporting events including track and field, swimming boxing, football, men's and women's basketball, women's hockey and men's and women's ice hockey. Let's take a look at some of the most successful amongst them.
Football
The Wisconsin Badgers football team play at the Camp Randall Stadium and they are known throughout the country as a college with one of the best home records. The team has been in a  golden period of its history since 1990 when Barry Alvarez took over as coach and lead the team to three Rose Bowls and three NCAA Championship wins. Since 1990, the Badgers are widely considered as one of the most successful of the Big Ten.
Women's Ice Hockey
The university women's ice hockey team began in 1999 and despite its youth, the team have achieved great success since 2006 onwards. They have featured in the Final Four of the NCAA Championship in every year since 2006 and have been crowned champions on four occasions.
Women's Lightweight Rowing
The Women's lightweight rowing team are one of the best in the country and between 2004 and 2009 they won the National Championships 5 times which also saw them become the first time to win back-to-back-to-back Championships.
University Perception
The university is widely considered as being an exceptional place for young talent to be nurtured and they have invested heavily in recent years in a sporting excellence program which they hope will continue to attract some of the best sporting talent that the country has to offer.