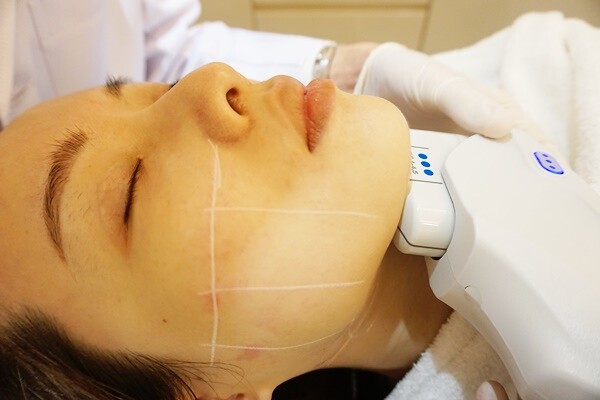 Source: Flick/Cherry
Ultherapy is a cosmetic treatment that a lot of people have never heard of. Even though it is still somewhat under the radar it has been gaining some traction in recent years. Since ultherapy before and after photos were released and people are able to see the drastic improvements in overall skin tightness.
The changes seen among ultherapy patients are pretty crazy and it's causing a lot of people to schedule appointments with a cosmetic surgeon – even if they've never considered it in the past. For those of you who are wanting to know about ultherapy and why it could be for you, here's what you need to know.
What is the overall aim of getting ultherapy treatment?
The older we get the more we can't control those face wrinkles and saggy neck skin. You might be willing to accepts it but if you want to look and feel your best at any age ultherapy is a great option. It is a treatment that is aimed at smoothing lines and tightening the skin. It is completely safe and nonsurgical, requiring essentially no recovery time at all.
How does it work?
Ultherapy uses ultrasound waves to target the skin cells deep below the surface. Before ultherapy the only way to reach these deep tissues was through surgical face, neck and brow lifts. The results aren't as immediate as a surgical facelift and ultherapy requires a few treatments, but the best part is that is completely safe and noninvasive.
Since ultherapy uses sound rather than light energy such as laser treatment it is able to reach the deepest layers of skin with no trouble. This skin-tightening treatment is 100% approved by the FDA and is the ultimate (and safest) way to tighten and smooth skin. It is even safer than botox with less risk involved, but there are options to combine ultherapy and Botox treatment if you want to be aggressive with your wrinkles
Is the treatment painful? What about recovery time?
Painful is not the right word to describe ultherapy, but you'll definitely feel the sound waves reaching the deep tissues of your skin. The sensations vary from patient to patient; some describe it as a mild tingling while others say it causes more discomfort. Tylenol might do the treat for subduing the pain but some patients need something a bit stronger.
Since ultherapy isn't surgical the recovery time is fairly quick. You might experience some skin irritation, swelling, bruising, tenderness, and tingling but this should die down after a few days. The only downfall of ultherapy is that it requires several treatments to see real results.
How long does the treatment take and how can I get started?
Most ultherapy sessions take between 60 and 90 minutes depending on the treatment area. Before scheduling a session you'll have to set up a consultation with an ultherapy specialist who can come up with a treatment plan. The doctor will give you the ins and outs of ultherapy and tell you everything to expect.