A smart renovation is a home improvement that works as an investment for your home — it doesn't just make your home look good, it fixes a big problem and helps you save money. If you aren't sure what makes these projects smart, here is a short list of examples that you should consider when renovating your Toronto home.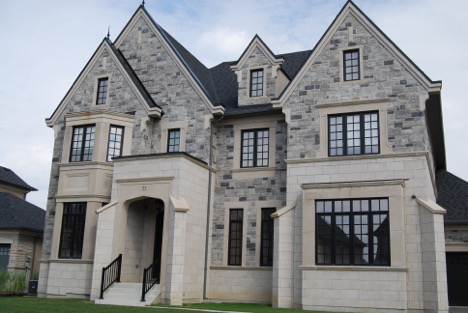 Windows
Old and inefficient windows can cause a lot of grief for a homeowner — they let in drafts, moisture and the cold, and are major culprit for expensive hydro bills. New windows are a worthy investment and a smart renovation, because they will insulate your home, lower hydro bills, increase the value of your property and bring in natural light. New windows also have the additional benefit of making your home look more open and inviting — these factors can significantly improve curb appeal, in case you are thinking of selling your home later on.
There are certain things to look for when you are thinking about replacing your windows in the near future — you need to check the window materials and the level of quality before committing to an installation. Search for high-quality energy-efficient windows with weather-stripping, so that your home is insulated and your hydro bills are affordable. Remember to look for an experienced windows and doors company to help you with your renovation process — a company like Casa Bella Windows & Doors will help you find the right windows for your home and help with the installation.
Plumbing
You should invite a professional plumber to take a look at your old pipes, because old pipes can cause poor water flow and loud clanging noises. Renovating the plumbing will also reduce the risk that comes with neglected plumbing, like burst pipes, leaks, breaks and other expensive damages. Repairing old pipes, along with fixing leaks and cracks, will add value and comfort to your home.
Electrical
Electrical repairs can be about fuse boxes, outlets, light fixtures and a multitude of other appliances in your home. Make notes of noticeable issues like flickering lights and burn-outs for the electrician to be aware of before they even get through your front door — they will take care of these issues, replace old wiring and check for code violations. Taking care of your electrical problems will add value to your home, make your appliances more efficient and keep you safe from serious hazards like electrocution and fires.
Other smart renovations:
Get a new front entrance door made of durable and insulating materials
Fix or replace heating/cooling appliances
Insulate the attic
Improve the bathrooms
Get energy-efficient kitchen appliances
If you want to renovate your Toronto home but aren't sure what tasks to prioritize, consider these smart home improvement projects first. Renovations for the windows, plumbing and electrical will be excellent investments for your home, and are well worth the costs and efforts to acquire them. These replacements and repairs will increase your property's value, boost your comfort and save you money in the long-run.