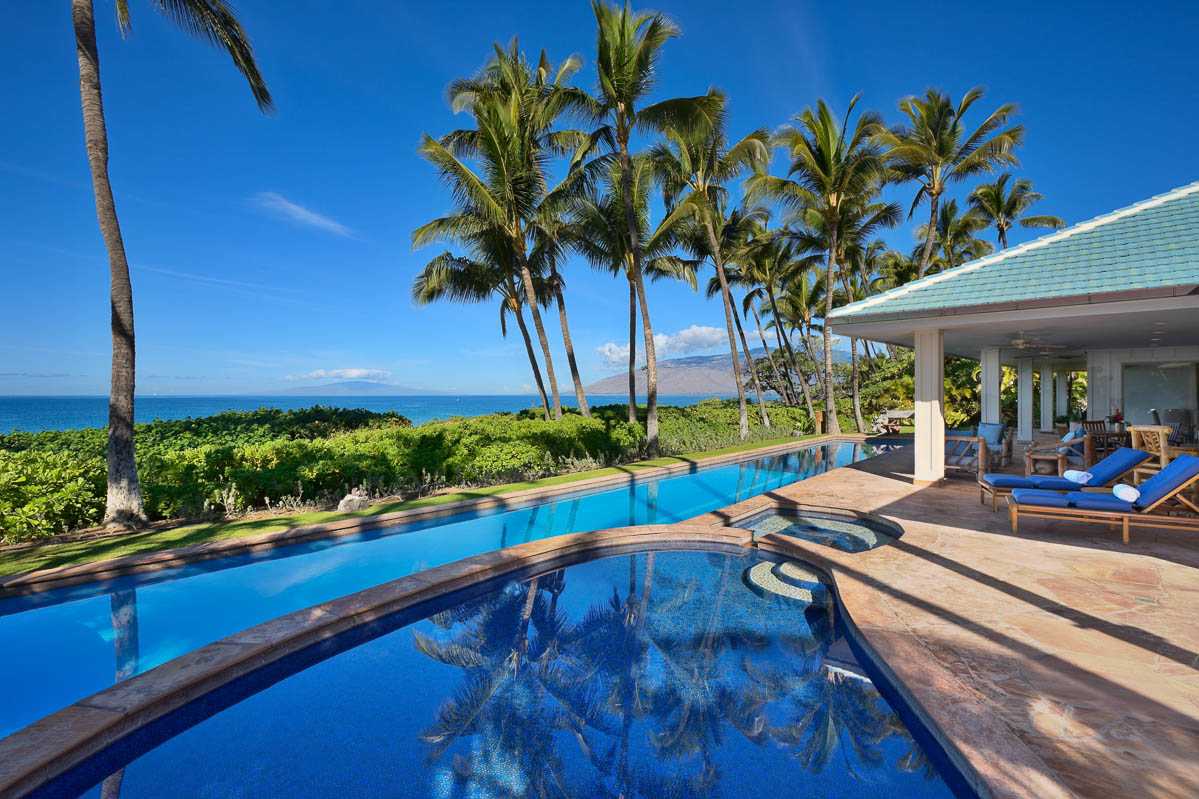 Touching down to Maui, Hawaii's second largest island, and it's not difficult to see work out why westerners flock to this heaven on earth. Asides from its gold-sand beaches, it's also a focal point for outdoor activities. So if you're after sun, sea and tranquility, or even if you're more of the courageous type and would like to try some of the adrenaline-pumping water activities Maui has on offer, it's the place for your luxury retreat. Check out our reasons why you should make Maui your destination for 2016.
Unrivalled Beaches
There are over 30 miles of pristine sandy beaches hugging this tropical isle, which have been consistently voted some of the very best in the world. You can find white sand, black sand and even unique red sand beaches, creating a landscape that is as unusual as it is stunning. In addition to being perfect settings for sunbathing and swimming, many of the island's beaches are renowned surfing, windsurfing and kitesurfing spots, so if its tranquility or adrenaline you're after – Maui's got them both.
Luxury Accommodation
Maui has digs to suit all budget – from small surf hostels and camp grounds by the beach to some of the most beautiful villas around, exclusive luxury vacation rentals in Maui, come with everything from private staff to elite concierge services, not to mention stunning beachside views where you can sip on your sunset cocktail!
Water Activities
Maui has rapidly become one of the most spoken about destinations when it comes to diversity of outdoor activities. Spend the morning surfing the dauntingly monumental waves, the afternoon hiking or horse-riding through the lush Hawaiian landscape, channel your inner adrenaline junkie with one of the island's many jungle-grazing zip-line rides, and spend the evening out spearfishing on a boat.
Throw in some snorkeling, scuba diving, kite-surfing, sky-diving or nature watching as a cherry on the cake. Maui also happens to be one of the world's top whale-watching destination. During peak season – December to April – you can observe humpback whales in all their glory. There is an array of tours on offer to get the best sighting of them, but you can often also see them (aided by binoculars) form beach-side balconies.
The Food
In recent years Maui has seen a thriving food scene flourish on the islands, and the emergence of some seriously innovative and mouthwatering cuisine. Maui is the birthplace of the 'Hawaiian Regional Cuisine' culinary movement, which combines fresh island ingredients, such as its seafood mixed with European and Asian influences. Several of the original chefs behind this movement have restaurants in Maui – a visit there would not be complete without checking them out and eating your way around the island.
When planning your next event or get-a-way, consider a location that has something to offer everyone in your group. Escape the harsh northern hemisphere winter this year and head over Maui to relax, explore, and reconnect with those you love in one of the fanciest settings in the world.