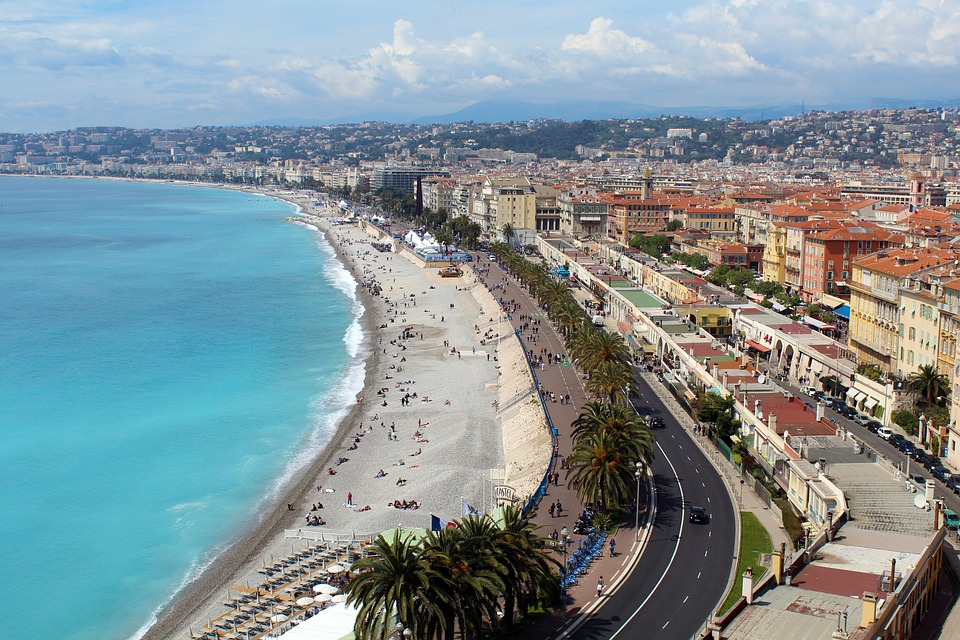 Thinking of booking a trip to Nice this summer? Well, we can't blame you. This gorgeous city located in the French Riviera is no stranger to the rich and famous and those looking for a little taste of luxury. For those workhorses among us, a location like Nice serves as the perfect spot for a relaxing and much-needed getaway. To make the experience that much more restful, there's Blacklane, a premier city transport service that allows you to travel in style and comfort. Available in 236 cities worldwide, including Nice, you'll want to learn all about it.
Getting into the city of Nice from the Côte D'Azur Airport can be difficult to do, especially when 12 million other people are visiting the exact same place every year. Needless to say, the airport gets crowded and finding a cab to get you out of there is often a difficult feat. Blacklane provides for the most reliable Nice airport transfer service, where you can book your ride directly via their user-friendly app. Essentially, you can request a ride at the time of your choosing, so that the driver is waiting for you at the arrivals gate of the Côte D'Azur Airport at that exact time. If your flight is delayed, your driver will be notified via their flight tracker. Also, if baggage claim and customs takes longer than expected, you also have a free hour of waiting time so that you won't have to rush through. Talk about peace of mind, right?
If you're looking for something to help you get around Nice itself, then their chauffeur and limousine services are also available. In this case, you can book a ride with a driver as you see fit and choose among three different classes of cars including, Business Class, Business Van/SUV and, First Class. You will have your own private driver that will provide you with tips on places to visit and things to do. Ultimately, you don't want to be left stressing about where to go and what to do while you're there.
A basic summary of perks:
No surge pricing
Professionally-licensed drivers
Safety first
A variety of service offerings based on your needs
Modern and luxurious vehicles
It's essential to note that Blacklane is more than just a transfer service. The drivers are all very professional and friendly, making the entire experience really special. Often times, the way we feel about our vacations often pertains to how we interact with the drivers, hotel staff and other workers we encounter during our stay, and Blacklane does its part to ensure you're not encountering any difficult or rude drivers. It's really about enhancing your vacation, which is exactly what you'll be looking for while you're staying in Nice.
For a taste of luxury, Nice is a great vacation destination. Blacklane enhances the experience by making sure you get into and around the city in the most comfortable way possible. Take a real break from work and enjoy your stay in Nice this summer!