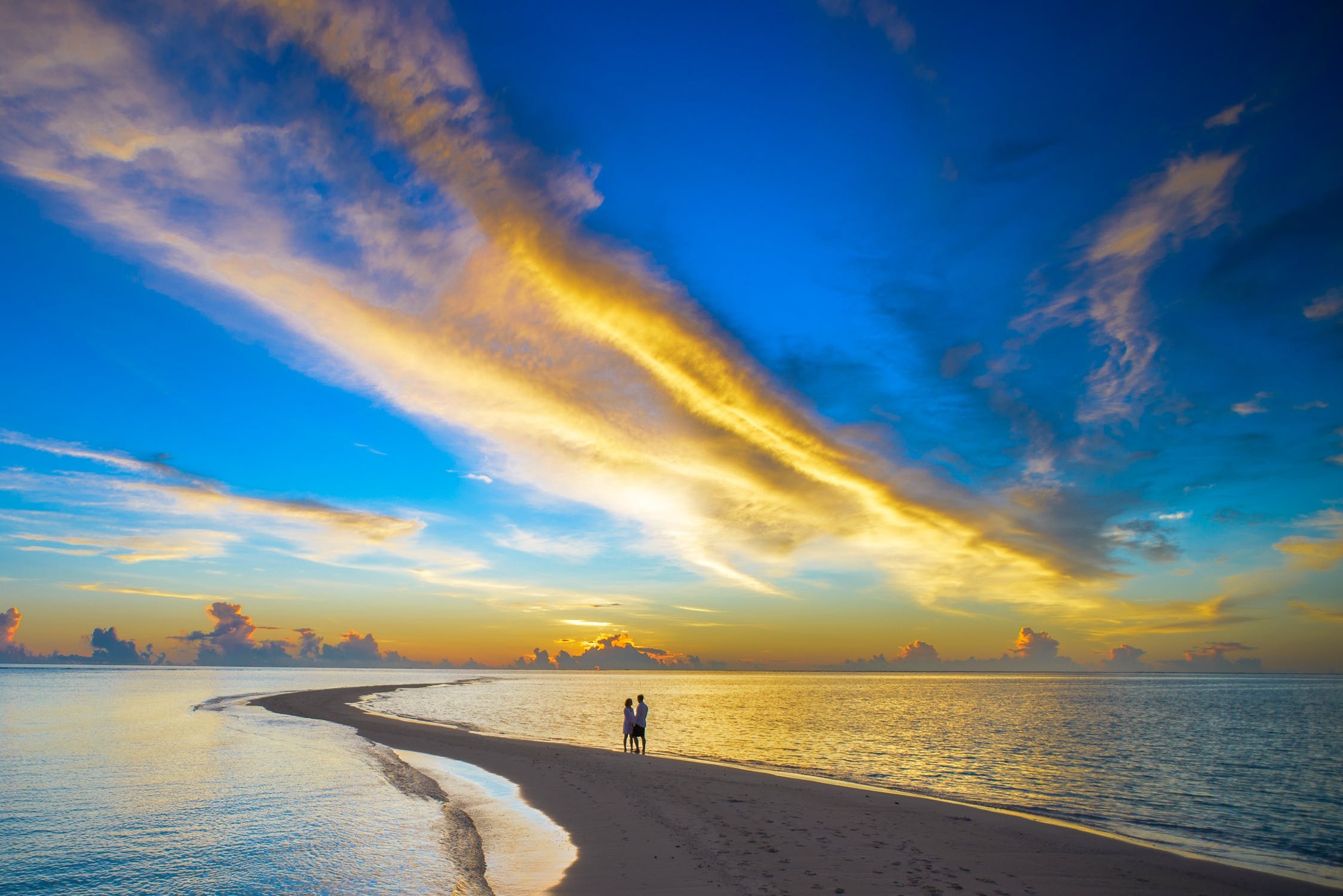 Have you recently gotten married and you're looking at planning that fantastic honeymoon getaway? Maybe you got married a couple of years back but never actually got to go on a honeymoon for whatever reason. Regardless, being sure to take time for you and your new spouse to get away from it all after the big day can be a really beneficial thing to do to help connect and spend time with each other following months of preparation. Here are a couple of top suggestions for ideal tried and tested honeymoons.
Cruises
Cruises are often a great way to truly kick back and relax while exploring far flung locales and experiencing tastes and highlights of new and wondrous cultures. If you can find a good cruise deal you can often spend two weeks or more on board heading to some distant lands in the lap of luxury. One such cruise is a literal round-the-world 100 day (or thereabouts) experience that takes you to a multitude of countries. Of course due to the level of luxury aboard such cruises the price can be high, but for a once in a lifetime experience it's worth every penny! For those who are interested in sticking closer to home or only have a couple of weeks to spare, many cruises are 10-21 days in duration with popular routes including the Caribbean, the Mediterranean and the Canary Islands.
Safari
Despite being relatively higher in price even for budget options, one of the best options for a truly unique honeymoon experience is going on a safari in Africa. There's nothing quite like seeing wild animals like giraffes, zebras, water buffalo, hippos, warthogs and more in their natural habitats and being able to get up close and personal with many of the animals. Safari packages vary in experience, length and price as well as level of accomodation with many luxury lodges available catering to the higher end travellers all the way to tented camping safaris for the more budget minded. Safaris come in all shapes and sizes and can be one of the most enthralling, amazing experiences of your life. Top safari countries include Tanzania, Kenya, Botswana, Nairobi and Zambia, so the choice is yours!
City Break
For those who don't have a lot of time to spare or perhaps are on a bit of a budget and can't splash out too much, a city break can be a great option for a honeymoon, even just to get away for a couple of nights to a hot European locale such as Berlin, Paris, Rome, Milan or Athens. City breaks can include visiting museums, staying in higher priced luxury accommodation or just strolling around and checking out interesting back alley cafes and hidden local spots with your partner. Sometimes the simplest option ends up being the most memorable!
So there you have a couple of fantastic options for honeymoon ideas so you and your lover can get away and spend some time together, just the two of you. After the hectic lead up to a wedding it can be a daunting task to get back to a sense of normalcy, but a honeymoon to an exciting locale can help wind down the whole wedding experience in style and relaxation. So what are you waiting for? Where will you pick? Most of all, get the bags packed and enjoy the holiday of a lifetime!