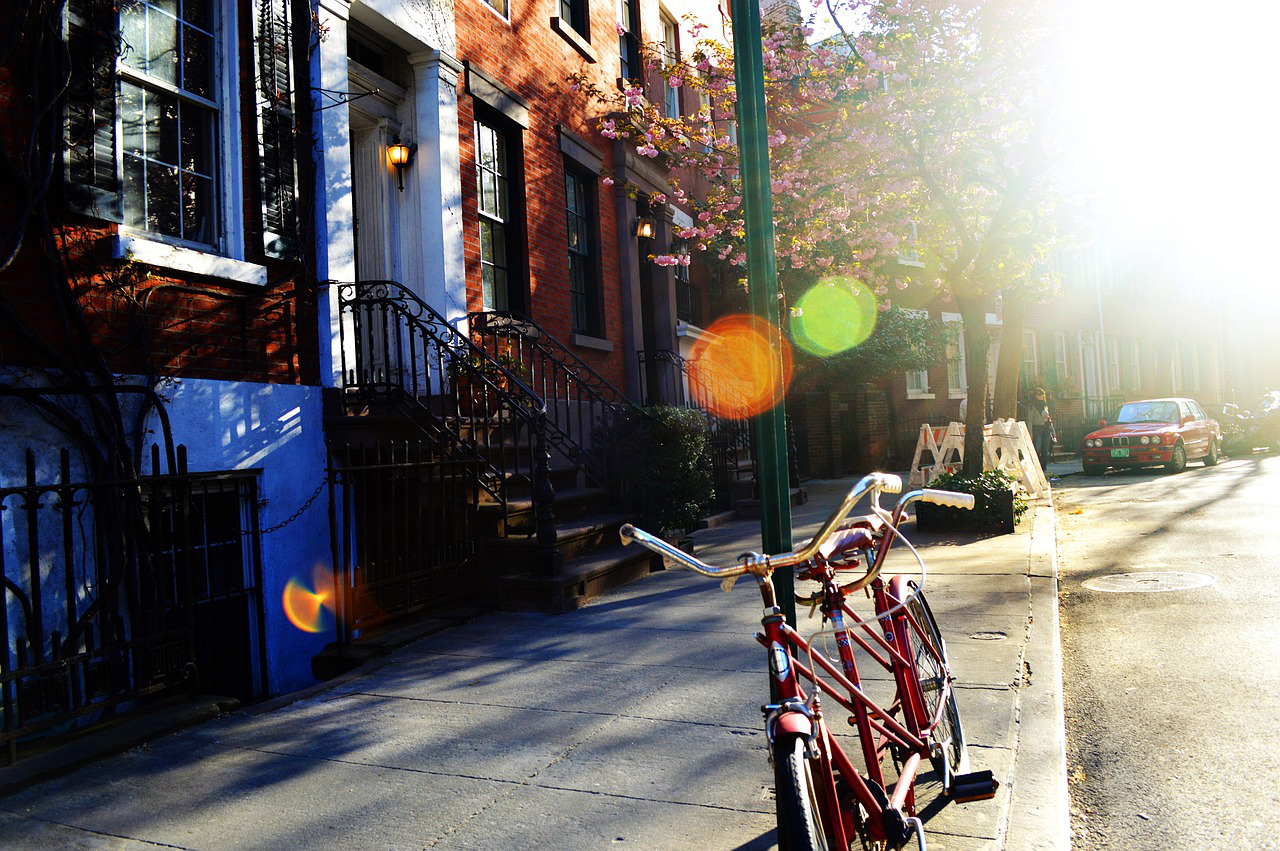 There are a lot of ways to get around New York City. You can hop on the enormous subway system and get just about anywhere with relative ease. You can walk around and see as many sights as possible before hailing a cab. From tour buses to boats, the options are endless.
Seeing New York City via bicycle allows you to get the same immersive experience you would while walking but with more efficiency. Here are a few of the best New York City sights and attractions to experience via bicycle.
Central Park
Central Park is one of the many iconic locations in New York City that tops the must-see lists of visitors. With a perimeter of six miles, it is impossible to see the whole park in a day. Hopping on a bicycle will allow you to see more of Central Park's hidden treasures in a shorter amount of time.
You may even opt to book a guided bike tour through the park, to ensure you see the different spots you've seen in movies, while learning about the iconic area. Be sure to book your Central Park tour online before you go in order to get the best possible deal during the busy season.
Brooklyn Bridge
It is impossible to understand just how huge the Brooklyn Bridge is until you're about to walk over the span. With bustling crowds of walkers and a slight, upward slope, walking the bridge may take more time than you had anticipated when adding it to your must-see list.
Luckily for cyclists, there are bike lanes to make this journey easier. Get to the best viewing points ahead of the crowd, and enjoy a leisurely ride back down the slope. Just remember to be mindful of walkers, who will often veer into the bike lanes to get around the crowd.
Harlem
Harlem is scenic and full of cultural and historical significance. Biking through will allow you to visit the highlights, like the Apollo Theater and Columbia University, without venturing too far from Central Park. On your travels, be sure to take notice of the streets named after prominent civil rights activists, such as Martin Luther King Jr., Malcolm X, and Adam Clayton Powell Jr.
The Battery
For a change of perspective, consider biking through and around Battery Park. The Esplanade is a scenic route along the Hudson River, from which you can see the Statue of Liberty. The Battery is an attraction of its own, with an urban farm, the one-of-a-kind Sea Glass Carousel, and its proximity to the financial district.
Due to its physical location, cyclists can easily see multiple sights in the span of a couple of hours while exploring this area. The financial district is home to Wall Street, where you will find the famous Charging Bull statue and controversial Fearless Girl. You'll also be close to the 9/11 Memorial site, which serves as a stunning tribute to the victims of the 2001 terrorist attacks.
Midtown Manhattan
Midtown Manhattan is the heart of New York City. Here you will see Time's Square, the Rockefeller Center, Carnegie Hall, and Grand Central Station. When you are done, head on over to Hell's Kitchen to experience the versatile cuisine and nightlife options. You may also choose to take a quick trip down to Greenwich Village to see some famous movie and television locations while making a quick stop at the famous Flatiron building.
Why Biking is Best
Seeing New York City by bicycle allows you to see the best of the city with relative ease. Your schedule remains flexible, you aren't limited to the reach and timelines of the transit system, and you get to choose your own adventure. Meanwhile, you're remaining physically active and taking a green approach to tourism by limiting your carbon footprint while traveling. What more could a traveler ask for?