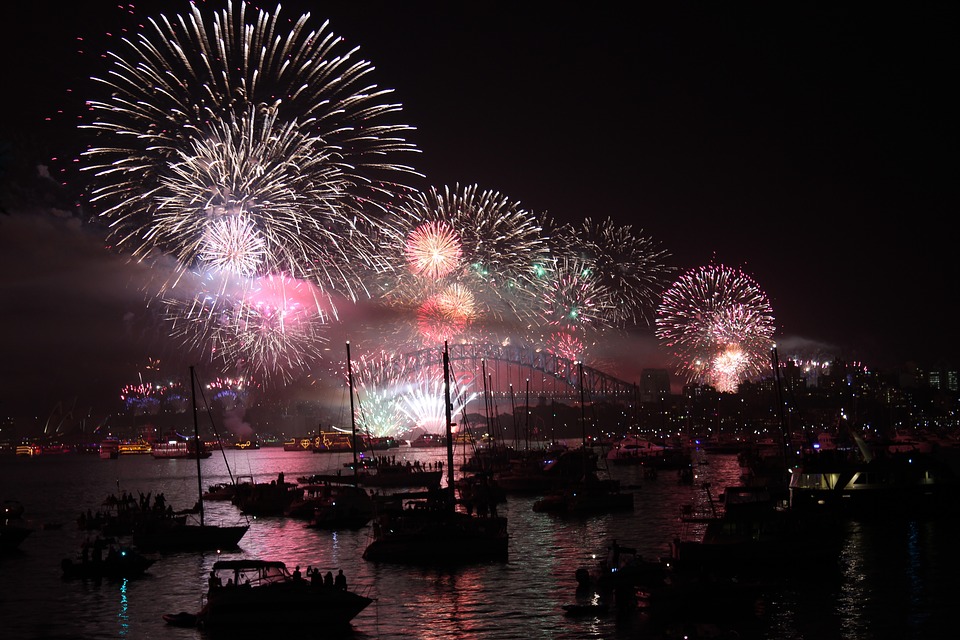 Sydney is the biggest and the most exciting Australian city. It is worth visiting for its historical sights, bars and restaurants, shopping spots, beautiful nature and free spirit. Also, Sydney is the city, where various events take place. These are some of the things you can do while visiting Sydney.
Vivid Sydney Festival
Vivid Sydney is the largest festival of its kind in the whole world. All the city shines with lights for the whole month. Amazing light installations, inspirational workshops, and live music are the main components of this vibrant contemporary event that you should definitely visit.
During the festival, you will be amazed by new light technologies and creative projections on the iconic Sydney sports – Sydney Harbour, the Rocks, Martin Place Royal Botanic Garden, Darling Harbour, and even Taronga Zoo and Chatswood. All the city becomes filled with light and young creative spirit from the people from all over the globe.
Cultural and Shopping Events
Sydney is famous for the great international events that take place here all year long. Hardly the 64th Sydney Film Festival has finished, featuring the best world's movies, hundreds of people have dressed up for Supanova Pop Culture Expo and have celebrated Queen's Birthday public holiday, as people are getting ready for July events. There are also many trade shows and events at Sydney Showground that you can try including Sweet Expo, Sydney's Annual Wedding Expo, Teen Vibes, Meguiar's Motorex and many others.
Now all the Sydney is getting ready for the one-night-only concert of Thaïs, The Dark Matters art exhibition, some comedy nights and a lot of kids' school holiday events. Not to forget about multiple markets and shopping events, such as Fair Farmers Market, NAIDOC Blak Markets at Barangaroo Reserve and Thornton Artisan and Farmers Markets.
Ice-skating Around The City
What can be better than to spend your sunny winter weekend outside, playing snowballs with your family and doing ice-skating? Even if the winter is Australian. Visit many of pop-up ice-skating rinks with real snow made be the snow machines, good ice, and fun spirit. You can skate at a beautiful Cathedral Square in front of St Mary's, warming up with the best hot chocolate you can ever find.
For the beach lovers, there is also a Winter Magic Festival on the Bondi Beach with a skating rink, Bondi Eye, and special winter cocktails.
Another giant illuminated Ferris wheel can be found at Parramatta's Prince Alfred Square is Sydney's biggest open-air skating rink. There is also a 28-metre-long toboggan slide and fun carnival rides.
But if you prefer to stay warm and skate under the roof, Macquarie Ice Rink is a right choice for you. It is totally renovated ice-skating spot with around-the-clock music videos screening and a nice rink-side café.
Famous Hiking Routes
The nature around Sydney is truly beautiful. Moreover, the Sydney Harbour and Coastal Walking Network is considered to be one of the most diverse natural attraction in the world.
There are many routes where you can hike or take a bike ride to see the historic Barrenjoey Lighthouse, dune, wetlands and beaches along the coast. Take a look at Narrabeen Lagoon and watch a beautiful sunset at the sea.
If you you have been thinking about visiting Sydney, it's time to save up for travel and plan your trip. It's going to be memorable!