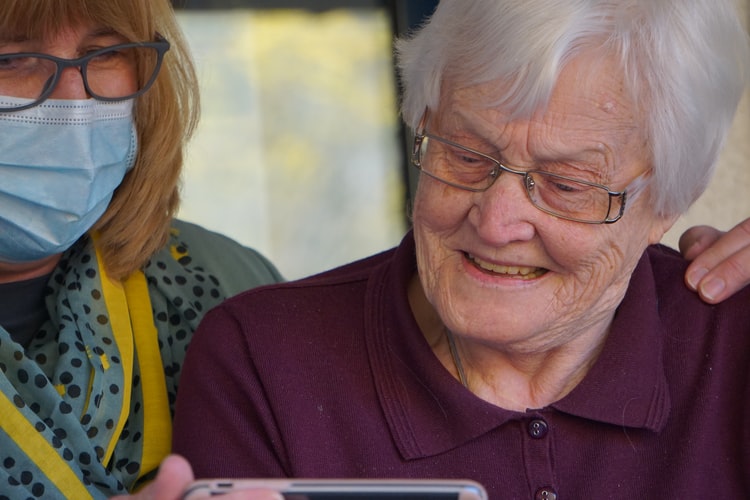 It is a very emotive and difficult decision to choose a care home. This is true when you are looking for somewhere for yourself as part of a future care plan but even more so when it is a much loved and cherished member of your family. This is never something entered into lightly as you want the best for you and those close to your heart.
There may come a time, whether through age or the toll of illness when the necessary level of support simply cannot be given in the home environment. Most often the reasons are either around the specialist care required or a need for wrap around all day monitoring.
While we often associate care homes with long term residency some also offer the service of short-term recuperation. This can be a true boon and a relief for both the resident and the family knowing that the load of a supported recovery is being shared. Lovat House, for example, offers both these options.
When looking for the right care home there are some basics that you should check work for you and the family. Seeing a place in operation for yourself is one of the first, and most important things. You should be able to visit the home and get your own impression of the atmosphere, staff, and facilities. It must feel right for you whether you will be a visitor or looking for yourself. You want to be confident that you are entrusting the care to the right environment.
The ideal home should feel just like that, a home. A place that understands and evinces the ethos of a close-knit community or family. Somewhere that the other residents are similar in age and needs also helps create a bond. Often the small, family run facilities will be able to provide the more individual attention that a larger institution may not by its very nature.
From a personnel perspective are the staff trained to the requisite levels. Will there be a specific member of staff tasked with the care of each resident to help build relationships? Should medical support be required how easy and quick that will be to access is another consideration.
Services such as visiting physiotherapists, chiropodists or hairdressers may be important to you and if so, ensure they will be available. Both the facilities and policies should also be considered. From a facilities standpoint you have the right to expect safety features such as handrails in toilets and safe baths. If there are particular dietary requirements or preferences verify that these can be catered for. There should be areas for good social interaction but also the ability to enjoy solitude and privacy when required.
Above all else you will want to select a care home facility that you feel will listen to your needs. That will provide a warm and embracing atmosphere and where you have trust in the people and place to look after all needs both physical and mental. As has been previously said meeting the people and getting a feel for the place is central to knowing you have made the right choice. Research the options that look right to you, then make that call and meet the people.