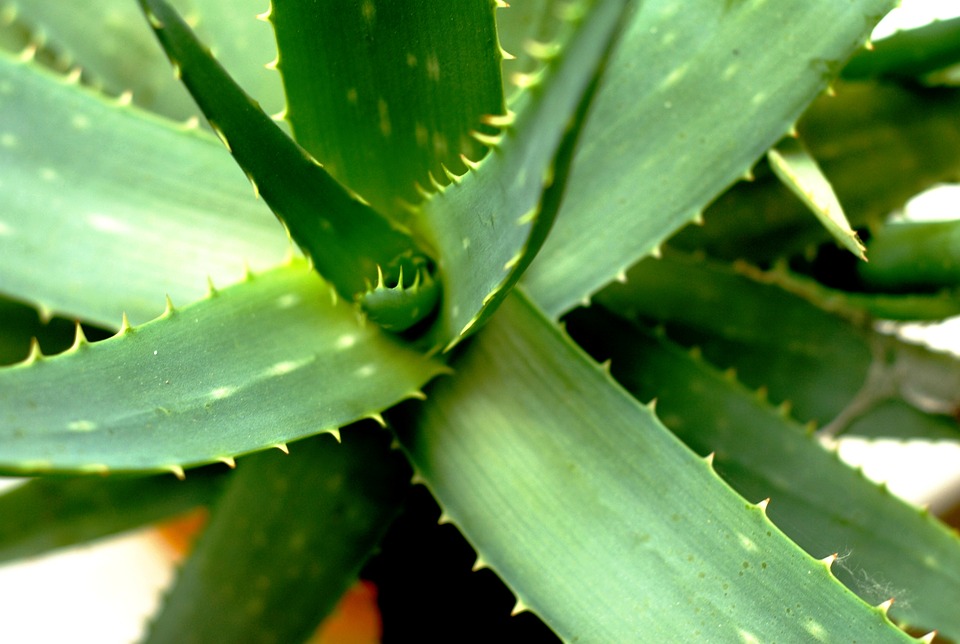 While most people associate indoor plants with beauty and aesthetics, they often ignore their health benefits. Indoor plants can work wonders when it comes to making an indoor area a healthier place to live or work in. These days, there is a huge variety of indoor plants available online. Each of these plants comes with its own unique health benefits. If you are really serious about buying health-promoting home plants online, you should know about the importance and health advantages of these plants.
Here is your guide to five health-enhancing indoor plants –
Aloe vera
The medicinal advantages of Aloe Vera make it a 'wonder plant'. It has been known and used for centuries for its plenty of benefits. It's a short-stemmed  succulent that requires less maintenance. Like most succulents, this plant thrives in dry conditions. It can be a great indoor plant, as it cleans the toxins such as formaldehyde and benzene, which are byproducts of chemical based cleaners, paints, perfumes and other household products.
Areca Palm
Areca Palm, scientifically known as Chrysalidocarpus Lutescens is one of the most widely used indoor plants. It plays an important role in improving the indoor air quality of a home. It helps in removing pollutants that accumulate due to lack of proper ventilation and adequate sunlight. Moreover, it adds up to the vibes of otherwise gloomy corners. The key factor in growing Areca Palm indoors is providing just the right amount of light as they need bright indirect light as the leaves turn yellowish in direct sunlight. It purifies the air and is an effective humidifier. So, why not bring all that lush, pretty foliage to brighten up your home!
Snake Plant
When it comes to buying home plants online, snake plant is one of the most popular choices. Some indoor plants are more effective at filtering out the pollutants and toxic chemicals than others and snake plant tops among them. Sansevieria Trifasciata as scientifically called is an excellent choice for a neglectful gardener and apartment dwellers as it tolerates and survives the  unsuitable growing conditions. These are rapid growers and may need to be divided annually in other pots. Snake plant also known as Mother-in-law's Tongue is unique in a way as it absorbs carbon dioxide and releases oxygen at night.
Spider Plant
Spider Plant is a common name to Chlorophytum Comosum which derived its name because of its fronds which dangle from mother plant like spiders on a web. This lovely plant also known as airplane plant, spider ivy and Ribbon plant, is very resilient commonly cultivated house plant. It has proved to be very beneficial in terms of absorbing formaldehyde, carbon monoxide and xylene and combating the air pollutants inside homes or offices. It is safe for children and pets as the entire plant is non toxic. Not only this, spider plant is attributed to increased productivity, lesser stress levels and happy vibes around you.
Rubber Plant
If you are completely new to house plants and looking for a low maintenance, resilient plant that enhances your health and well-being, then Ficus Elastica as commonly known by Rubber Plant can be your best choice. You can either keep it small in a little pot or be inspired to grow into a large indoor tree. Its glossy dark green and burgundy shaded leaves draw attention of its lookers and leave them awe-struck. Most importantly, rubber plant can significantly improve the air-quality inside your home by absorbing airborne chemicals and eliminating bacteria. As far as the rubber plant health is concerned, it is important to provide it the right amount of water and light. It requires bright indirect light that is not too hot to scorch its leaves,  well-draining soil to combat root rot and sufficient water to keep the soil moist, but not drowning.