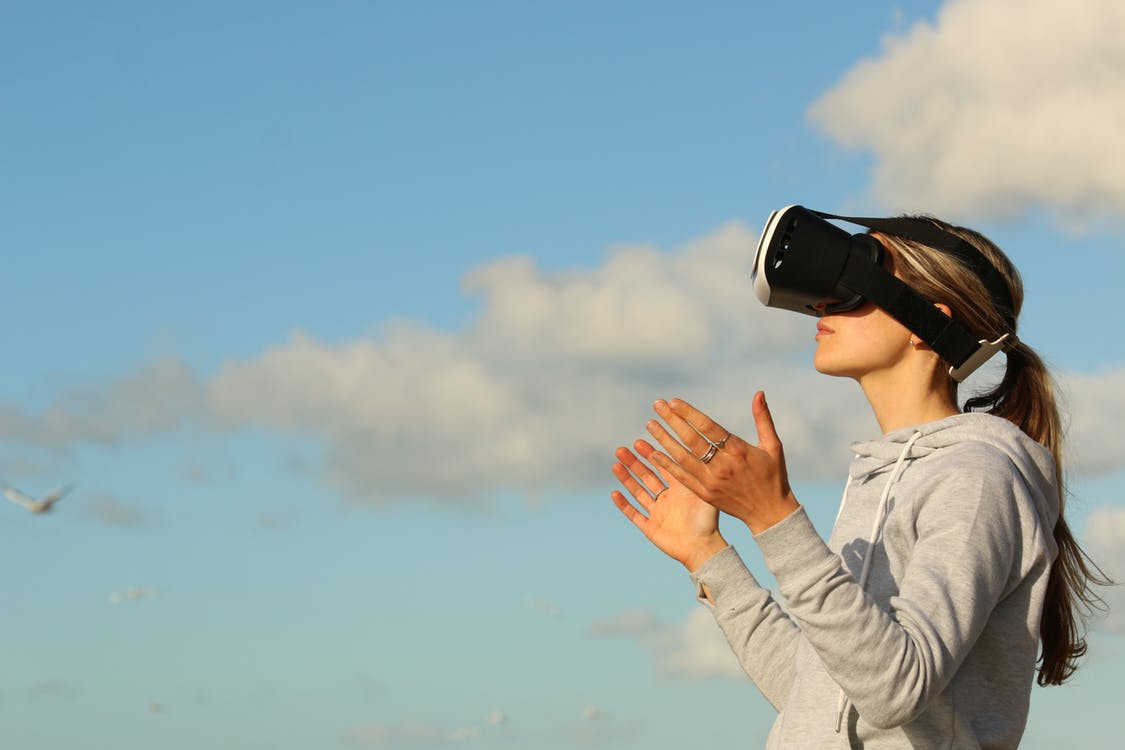 Let's start with this: as a digital citizen, you know that our hectic, stressful and anxiety-riddled world isn't a walk in the park, or if you prefer, a glorious ride on a loaded-up party bus.
Indeed, if we wanted to (and I doubt we do), we can spend hours — make that days — going through a long, long list of everything that's wrong in the world. Disease. Violence. Crime. Poverty. The opioid epidemic. Racial unrest. Pollution. Where does it end?
Well, we may be decades or centuries away from solving some of our bigger and scarier problems, but if you feel that you're powerless: you aren't! In fact, there are three incredibly simple, yet profound things ways you can make the virtual world a better place. Here's your game plan:
1. Help Other People Become Digital Citizens
In your city, town or community right now, there are people — including folks who've arrived from other countries, and plenty of seniors — who can't fully participate as digital citizens; not because they're anti-technology, but because they lack the fundamental skills and confidence they need to things that most of us could do in our sleep: check email, surf the web, Facebook and Tweet our friends, and so on.
By volunteering your time and sharing your knowledge — such as at a library, community center, school or seniors center — you can help other people become digital citizens, so they can reap the rewards that we take for granted. Even an hour or two a week can make a remarkable difference in the lives of others, and of course, in your own life, too.
2. Crowdfund for Good
It's a foregone conclusion that schools and community centers in your area would greatly appreciate additional funds, so they can deliver valuable programs and services — everything from family counseling to employment training.
You can be a transformative part of the solution by using your digital citizen-savvy to help these non-profit organizations launch crowdfunding campaigns, which both raise much-needed funds and help spread awareness. Everyone wins — including you!
3. Defend the Defenseless
We all know that it doesn't take much for a relatively civilized discussion on the web to devolve into an all-out flame war, complete with attacks and insults.
While "don't feed the trolls" is sage advice, you can take a digital stand by reminding keyboard warriors that while disagreement and debate are fine, personal assaults aren't. You can also alert moderators and webmasters of incidents, so they can take action and penalize or ban those who violate appropriate use rules.
And at the very least, you'll reach across the digital divide and demonstrate to a fellow digital citizen that even though you may be complete strangers — and might even disagree with each other on key issues — that you're on the same team as far as respecting basic human decency is concerned.
The Bottom Line
Today's digital citizens have responsibility — morally and ethically, if not legally or contractually — to lean forward and help make the virtual world (and hence, the entire world) a better place. No, you don't need to have billions of dollars and a global reach. You can make a profound difference right now, and it starts with the ideas above!