The term 'gaming laptop' has been thrown around quite often in the tech industry in recent years. The term was first popularized by the computer gaming company Razer, with their 'Razer Blade' line in 2012. Since then, the concept has become an immense success. Gaming laptops control a significant portion of the PC gaming scene, and as a product niche, they are projected to see a compound annual growth rate of 22% between 2017-2023.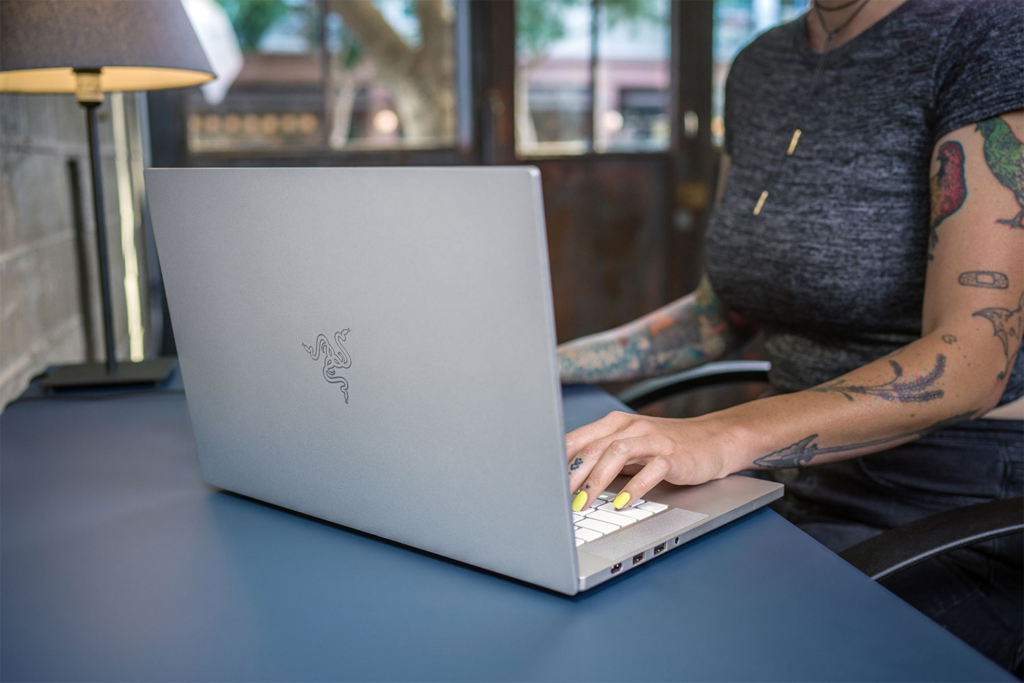 Most of this recent success is likely to be attributed to the substantial rise in E-sports across the globe. The Professional E-Sports market has risen to over 400 million viewers worldwide, and an industry value of over $1 Billion. It's no secret why gaming laptops have become so popular. However, many more laptop owners are delving into the gaming laptop market simply because of increased performance, and not due to anything gaming related at all.
In fact, you don't have to be a gamer in any way to enjoy the benefits of a gaming laptop. If you intend to check out a gaming laptop for work, you can check out Razer's laptops here: https://www.razer.com/gaming-laptops
So, what sets gaming laptops apart from the traditional laptop experience? Let's talk about why a non-gamer can still use a gaming laptop.
Higher Quality Media Experience
Whether you are using the laptop for simple web browsing and video streaming, or for classroom and office presentations, gaming laptops are generally more equipped for this than traditional laptops. The on-board graphics, processing, and audio capabilities make for smoother media experiences, as well as easier and more pleasant presentation capabilities. Even those who are looking for careers in the media industry, or arts in general, are likely to want a gaming laptop over a traditional laptop. This is due largely to the ability that gaming laptops have to multi-task better than traditional laptops, as well as handle heavy workloads. If you are dreaming of a career as a designer, videographer, or intend to heavily edit or create media of any kind, gaming laptops are a far superior experience.
More Ports and Connectivity Options
In a time where it seems like there is an unfortunate trend in laptop manufacturers reducing the amount of ports and connectivity options, gaming laptops remain true to form. On average, gaming laptops have more USB, HDMI, USB-C, Ethernet, DisplayPort, and other port options than a traditional laptop. This means if you are planning on using your laptop to connect multiple peripherals, and potentially use it for any form of media output, you are likely to have far more options on a gaming laptop. Students, business professionals, and media workers will likely get far more use out of port availability in a gaming laptop than from a standard traditional laptop, by far.
The rapid speed at which new technology is generated and hitting the market is remarkable. Faster than ever, researchers and large tech firms are unveiling new and unique technologies that seem to render their predecessors obsolete in no time. This means that, in the case of laptops, your laptop is likely to be considered 'old tech' within just a year or two of purchasing it. However, this does ring true for gaming laptops. The primary reason being, that gaming laptops are easily upgradable. Many gaming laptops come with easily removable panels on the bottom that allow for RAM, and storage upgrades that will vastly increase the lifespan of your laptop. So, with a gaming laptop, you can rest easier knowing you won't have to replace the machine nearly as often as you would with a traditional laptop.
I won't drone on-and-on about the advantages or disadvantages of certain laptops and why you should buy a gaming laptop. Instead, I simply want to make known exactly why non-gamers can still use a gaming laptop, and in fact get a great amount of enjoyment out of them. You don't have to be interested in E-sports, or online gaming in any way for a gaming laptop to still bring a lot to the table no matter what your usage needs are. Students, professionals, and media experts alike are all seeing the value in gaming laptops each year. Perhaps when the time comes to purchase a new laptop for yourself, a gaming laptop might be on your list of laptops to research and potentially buy! In the end, you might find the investment worth it, more so than a traditional laptop.