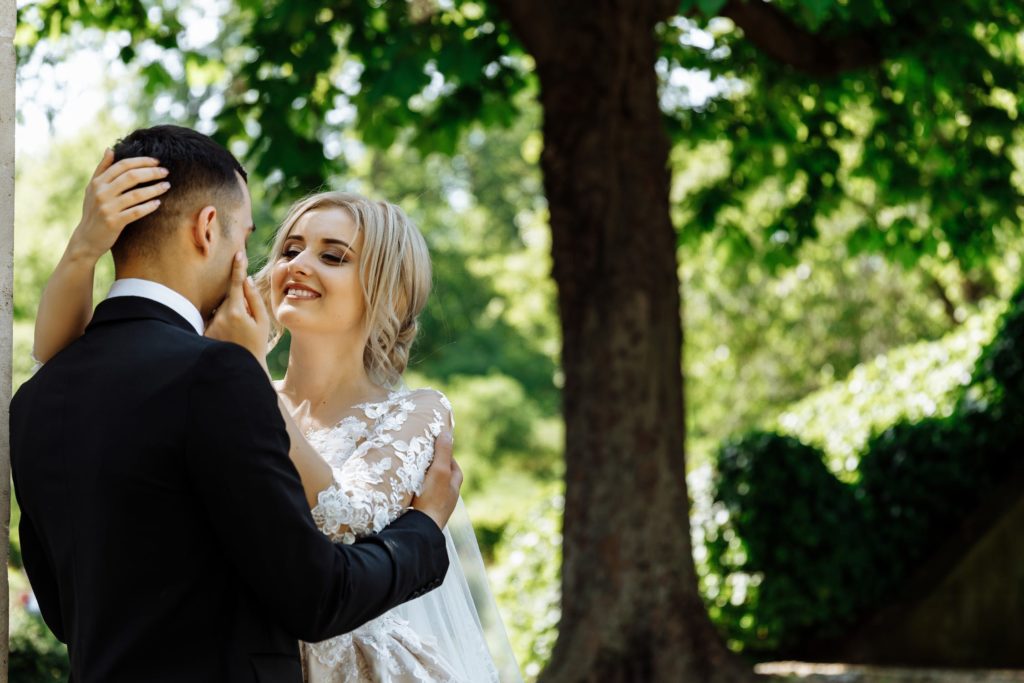 The wedding bells are ringing and the 30 days countdown has started. Obviously, any bride will feel nervous. Wedding preparation needs numerous arrangements. A single mistake can ruin your wedding day forever.
Well, you need not to chew your nails and wrinkle your face because of wedding tension. In this article, we will tell you what you should prepare one month before the wedding. So, let us start with the first thing.
1. Confirm All the Reservations:
From venue to cake, flower to wedding dresses and bridesmaid dresses; confirm all the bookings and reservations one month before. If you want to do changes, it is better to inform the person responsible for the reservations a month before.
2. Do Testing of Wedding Cakes and the Food:
We all want the best wedding cake and the superb food at the wedding. Perhaps you have booked the best baker and the chef. Yet, testing of cake and all the food items before one month is necessary. You cannot risk with the flavor on your special day.
3. Start Doing Exercise:
Who does not want to look fit and fabulous on her wedding day? You need to start daily exercise to maintain your body shape. Hit the gym or join a yoga class. Whatever the method you choose to support your fitness regime, just do not be lazy. After all, you do not marry every day.
4. Check the fitting of the Wedding Dresses and the Bridesmaid Dresses:
Slight change of your daily schedule affects your body measurement. Perhaps you have decided wedding dresses and bridesmaid dresses months before. However, you never know if the dress will fit you now.
It is better to assure the fitting of wedding dresses and bridesmaid dresses for one month or 15 days before. I am sure you do not want to look lousy just because of a misfits dress.
5. Design the Wedding Image a Month Before:
If you are itching to try a new hair color, do it one month before. It will kill two birds with one stone. First, if you are not satisfied with the change, you can redo the hair color before time. Second, you get comfortable with the new shades. It also helps you to buy the new dresses that compliment your new hair color.
6. Start the Wedding Beauty Treatment:
Hair laser treatment to cleaning, toning or moisturizing, you cannot compromise with your beauty on your wedding day. Exfoliate twice a week, moisture your skin daily and seek expert help to keep your body in control for the wedding day.
It is stupidity to go to a beauty expert only on your special day. Your skin needs proper care at least from a month before for the gorgeous look on your day.
7. Shop All Make-up and the Small Items a Month Before:
Usually, people buy numerous things for a wedding but forget the small daily necessities. From a new toothbrush to the sanitary pads, safety pins to the needle for the emergency, make a list of all the probable things that are useful in your daily life. Buy all those items on time so that in sudden need you will not borrow or beg from others for such things.
Conclusion:
A wedding is an important event. A small blunder can destroy the fun of the whole event. So, make a tick list of everything a month before. Do some online research and ask your elders. It is your wedding so make sure to make it memorable without a mistake.