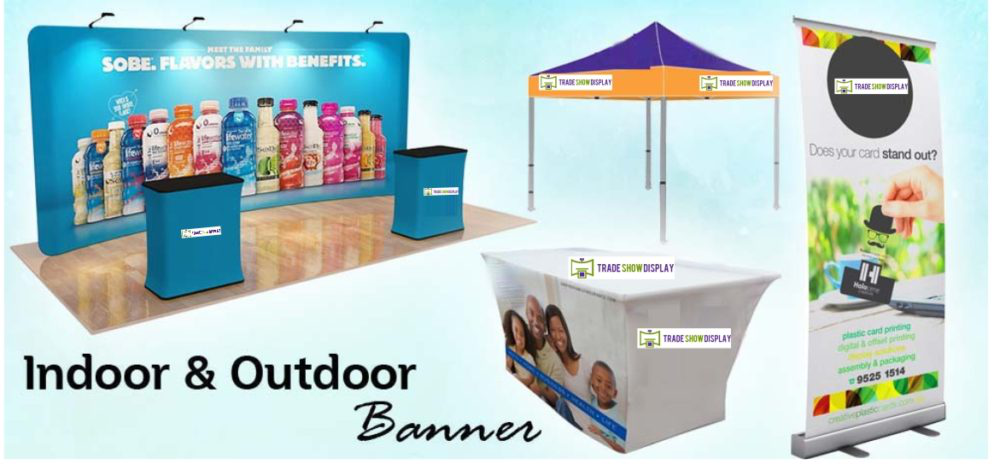 If you're looking for a portable display, then a banner stand is a great way to go. Although these have a variety of uses, they are mostly used at events like trade shows. Such displays are available in many different types, with each having distinctive features and advantages.
When selecting banner stands, it's important to consider the advertising goals, budget and nature of the display graphics, says an expert at Trade Show Display, a reputed provider of custom banner stands in NYC. The following is a break-down of the different styles that can help decide which one will suit you the best.
Retractable
This is among the most popular designs. The operation of retractable stands closely resembles that of classic window shades. Double tape is used to attach the banner to a spring cartridge which allows you to unfold the banner quickly. You can get these stands in a variety of sizes. Some of them have fixed dimensions, while others are height-adjustable. It all depends on the pole that comes with the stand.
X-Style
This one has a rather simple design. It's essentially a tubing made of plastic or metal connected with some springs. And, you can set up only a fixed size graphic display on it. These stands can be put together very easily. You simply need to attach the banner at the four corners using grommets. This is the ideal choice for those looking for a simple and cost-effective solution, whether you're looking for indoor or outdoor banner stands, provided the location is not too windy.
Outdoor
For effectively marketing your brand, participating only in indoor events won't cut it. Outdoor banner stands, which are designed to have high durability, can easily withstand the elements. The heavy base in such stands keeps them from falling apart even in the face of strong winds. Also, they are easy to set up and come in many styles and price points. The "A frame" is one of the popular styles.
Tabletop 
These are similar to the ones placed on the ground, the difference being that tabletop stands are smaller and more compact. They can display graphics and are a great way to provide depth to your trade show display. You can choose between horizontal & vertical banner stands according to the dimensions of your table.
Telescopic
Telescopic banner stands are used to make big walls of graphics and can be used as a backdrop. They are suitable for both indoor and outdoor use and can be printed on both vinyl and fabric.
Whatever you choose, it's important to have an attractive design that is also consistent with your brand image. These displays should be seen as an important part of your company's overall marketing strategy. Doing do can increase brand recall and promote sales. To achieve this, ensure that you get your custom banner stands and related accessories, such as staples and replacement poles, from a reputed service in New York. An experienced team will be able to offer you the latest in New York custom banner stands at an affordable cost.