While much has been made of the burgeoning market for legal cannabis in countries like Canada and states like California, the realities of cannabis production can be a lot more challenging than the headlines about an oncoming "green wave" might make them out to be.
It is true that cannabis is extremely popular both for pain relief and as a recreational drug, but this very popularity — and cannabis' long history as a sanctioned substance — have meant that governments are zealous in ensuring that sales of cannabis are carefully regulated.
This means that in addition to the usual start-up costs involved in establishing a cannabis production operation, producers also need to invest in software that will help them to stay compliant with the regulations in their jurisdiction.
While there are many different software options available, the best platforms offer integrated solutions to help you with every aspect of your business, from tracking, planting, growth and harvest of the plants themselves to managing e-commerce and signing up medical cannabis clients.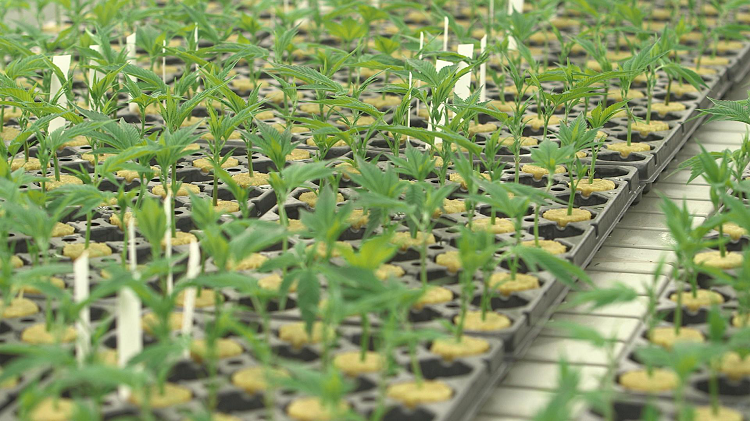 The Difference an Integrated Seed-to-Sale Platform Makes
When Canada legalized cannabis for medical use, regulations were put in place to ensure that every cannabis producer would keep high-level data on each individual cannabis plant grown from seed to sale. High tech seed-to-sale software platforms are designed to facilitate this process.
But the best seed-to-sale platforms don't simply help producers track information about growth, harvesting, test results, and packaging — companies like Ample Organics offer integrated solutions to help manage online sales and patient registration as well.
Once you see what Ample Organics can do to save your production process time and resources, you will quickly see the advantages of using an integrated seed-to-sale platform to handle everything from tracking to e-commerce.
Why Finding a Platform Designed for Your Jurisdiction is Key
But it isn't enough to simply find a seed-to-sale platform that contains all the services your production business will require. You also need to find a platform that is optimized for your jurisdiction.
The laws governing the growth and sale of cannabis can be quite different depending on whether you are based in a state that has legalized cannabis for recreational use, a state that only allows medical cannabis, or a country like Canada that has legalized cannabis for both uses at the federal level.
One of the benefits of the Ample Organics platform is that it offers Canadian producers a seed-to-sale platform specifically designed to operate under Canada's Cannabis Act. This makes record keeping using Ample Organics especially easy in Canada.
If you are a cannabis producer, or you are thinking of getting involved in the cannabis industry, one of the most important decisions you make when setting up your business will be about which seed-to-sale platform you use.
When considering your options, it is important to make sure that the platform you go with offers a full suite of integrated services, and is designed to operate within the laws of your jurisdiction.
Not only will this save you time in the long run, but it will also go a long way toward streamlining your production in the short term as well.