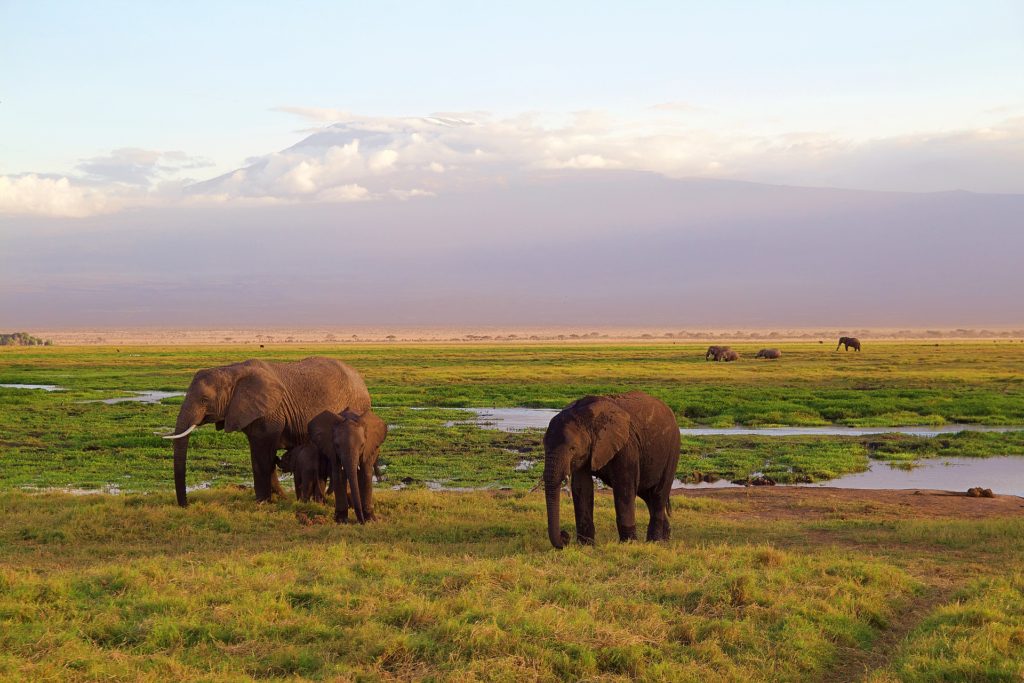 Source: Julian Hacker on Pixabay
Africa is one of the most interesting places to plan a trip to, what with all the different countries and cultures you can experience on the continent. Some countries have more to do in them than others and are more tourist friendly while others may be suitable for those looking for a bigger, broader challenge. Tourist infrastructure throughout Africa is largely underdeveloped, but that shouldn't put you off visiting. One of the best countries for first timers is arguably Tanzania, with more developed infrastructure and some seriously stunning natural wonders to explore. Here's our rough guide to visiting Tanzania for the first timer. 
Dar Es Salaam
The capital city of Tanzania, Dar es Salaam is a large, bustling metropolis that acts as the economic and financial centre of the country. Set right on the coast of the Indian Ocean, Dar es Salaam got its origins as a small fishing village, which then grew to the huge, industry-focussed city it is today. While people may not think that Dar es Salaam has much to offer tourists, there are a handful of things that visitors may like to check out, such as the National Museum of Tanzania, which is home to an open are interpretive style museum which showcases old, traditional and tribal ways of life from the area. 
There are a number of islands that are accessible from Dar es Salaam for the likes of diving, snorkelling or just generally lazing away on the beach, with the more popular area being Masaki – a combination of beach and cosmopolitan life, combining to make the perfect day out for those who like a bit of both. If you like shopping, dining and general more upscale, classy eateries and shops, Masaki is your place. Catch a fishing boat out to one of the more isolated islands of Bongoyo or Mbudya – both of which are just off the coast and offer quieter beaches with stellar snorkelling. 
Kilimanjaro
Kilimanjaro is one of the most beautiful sights to see in all of Tanzania and is the highest mountain in Africa. For those who are brave enough to weather the challenge, climbing Kilimanjaro can be done in a couple of days – so make sure to leave yourself enough time. Guides are required by law, with many different guiding companies available, each with their own specific rates of success when it comes to summiting the mountain. If you're interested in trying it for yourself, ensure you come to Tanzania prepared with appropriate mountaineering clothing and gear.
Kilimanjaro is impressive enough at a distance, when viewed in combination with some of Tanzania's most spectacular wildlife, but the climb itself can be stunning and impressive with many lookout points and stops where you can sit and relax in pure, unadulterated nature with waterfalls and the like. Don't worry about spending a few days on the mountain – there are several cabin type accommodation on the way up that you can book to stay in, making your night times a lot more comfortable. 
Ngorongoro Crater
This enormous volcanic caldera was created when a large magma chamber released its contents too quickly for the earth above it to stabilise and the result is a green, lush crater that is home not just to beautiful cascades, lush greenery and wildlife, but also some Maasai tribespeople that had been moved here from the Maasai Mara in the late 50s. Today the Ngorongoro Crater is a unique place where you can experience all that Tanzania has to offer all at once. The Ngorongoro Crater is also known to be the place where the earliest footprints of humankind have been found, along with extensive other fossils of early man, including various pottery, tools and remains. 
The crater is a seriously impressive area of natural beauty, and as a result, we really can't recommend it highly enough. You can book a cheap flight to Dar es Salaam and then either hop a bus or get an internal flight to Arusha, where you can access the crater area as part of a tour to the Serengeti. 
Zanzibar and Other Islands
Zanzibar is a large island off the coast of Tanzania, in the Indian Ocean and is home to beautiful sandy beaches, turquoise seas and amazing reefs. The main town on the island is Stone Town, probably most famous for being the birthplace of Queen singer, Freddie Mercury. The island is home to a number of resort type towns such as Kendwa and Nungwi – both with a whole array of accommodation and restaurants to choose from. For those looking for more of a party scene, Nungwi is the place to be, with a vibrant and sometimes hectic nightlife and party scene. Kendwa is slightly less hedonistic but with beach parties and a good nightlife for those who like to get their groove on but don't want anything too out of control.
Serengeti
Easily the most popular safari spot in Tanzania, the Serengeti is a vast plain in the northern portion of the country where you can see pretty much all of the usual suspects you'd expect to see on safari. The upside to the Serengeti is that due to its popularity it has a whole variety of great accommodation and safari options for all budgets and tastes. Its popularity has a downside though: many times you will have to wait in queues to see animals and the area can seem quite busy, even if you're driving around the bush. That being said though, if you're looking for a great safari experience and aren't too bothered about having to share queues and the like, the Serengeti is a great starter safari spot.
With so many great things to see and do in Tanzania, it's no wonder that so many people consider this fantastic African nation as one of the top places to visit for their first time to the continent. Don't take it from us though, come and experience Tanzania for yourself.