You consider yourself to be handy around the house and you aren't afraid to work a hammer, but there are times when you will be in way over your head. Even if there are online tutorials and personal blogs encouraging you to get your hands dirty, you should not listen to their advice.
When DIY Isn't The Answer:
There are a number of renovating and remodeling projects that are far too precarious for the average homeowner to do on their own. The tasks pose incredible safety risks and if they are done wrong, someone could get seriously injured. One of the key factors for determining whether to DIY or hire a contractor is if the renovations require municipal licensing to complete — if a homeowner doesn't end up in the hospital for their ambitions, they could be slapped with a fine for breaking the law. Other consequences for ignoring the legal-side of renovations includes having to undo the project work, the property getting condemned and getting denied coverage from insurance companies. Here is a quick look at projects that should be tackled by trained, licensed and heavily experienced professionals in the field.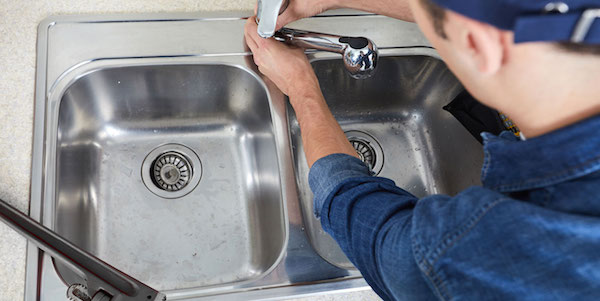 Plumbing:
Small chores like unclogging a toilet with a plunger or cleaning a drain using vinegar and baking soda are completely fine to do on your own— anything more complicated than that should be left to the experts. If you have a serious clog, leaking pipes, a backed-up sewer line, a broken toilet or a flooding basement you should call a company like Morrison Plumbing & Mechanical to come right over to your house and take on the task. They have plenty of industry knowledge, top-rate equipment and years of experience under their belts to guide them through any plumbing disaster.
Electrical:
Doing any form of electrical repair should be labelled as one of the many home projects to never do by yourself because you could get electrocuted or you could make an error and cause a house fire. The money saved by going at the project alone is not worth the risk of setting your home and potentially part of the neighbourhood ablaze. Another reason why you need a licensed electrician to work on wiring and similar tasks is that they are hyper-aware of industry updates like changes to current electrical codes, building codes and fire codes.
There are a lot more home improvement projects that should never be tried by amateurs or hobbyists for reasons of legality and physical safety, like:
Demolition
Bricklaying
Roofing
Waterproofing foundation
Cutting down trees
Home improvement projects can be expensive and it's tempting to try to shave down the costs. When you ignore the professionals and attempt these difficult jobs all on your own, you raise your chances of spending more money than a tradesperson's paycheck — you may need to pay for equipment, damages, repairs and penalties. When you think realistically about your DIY skills, you will realize that the experts will cost you less in the long-run.