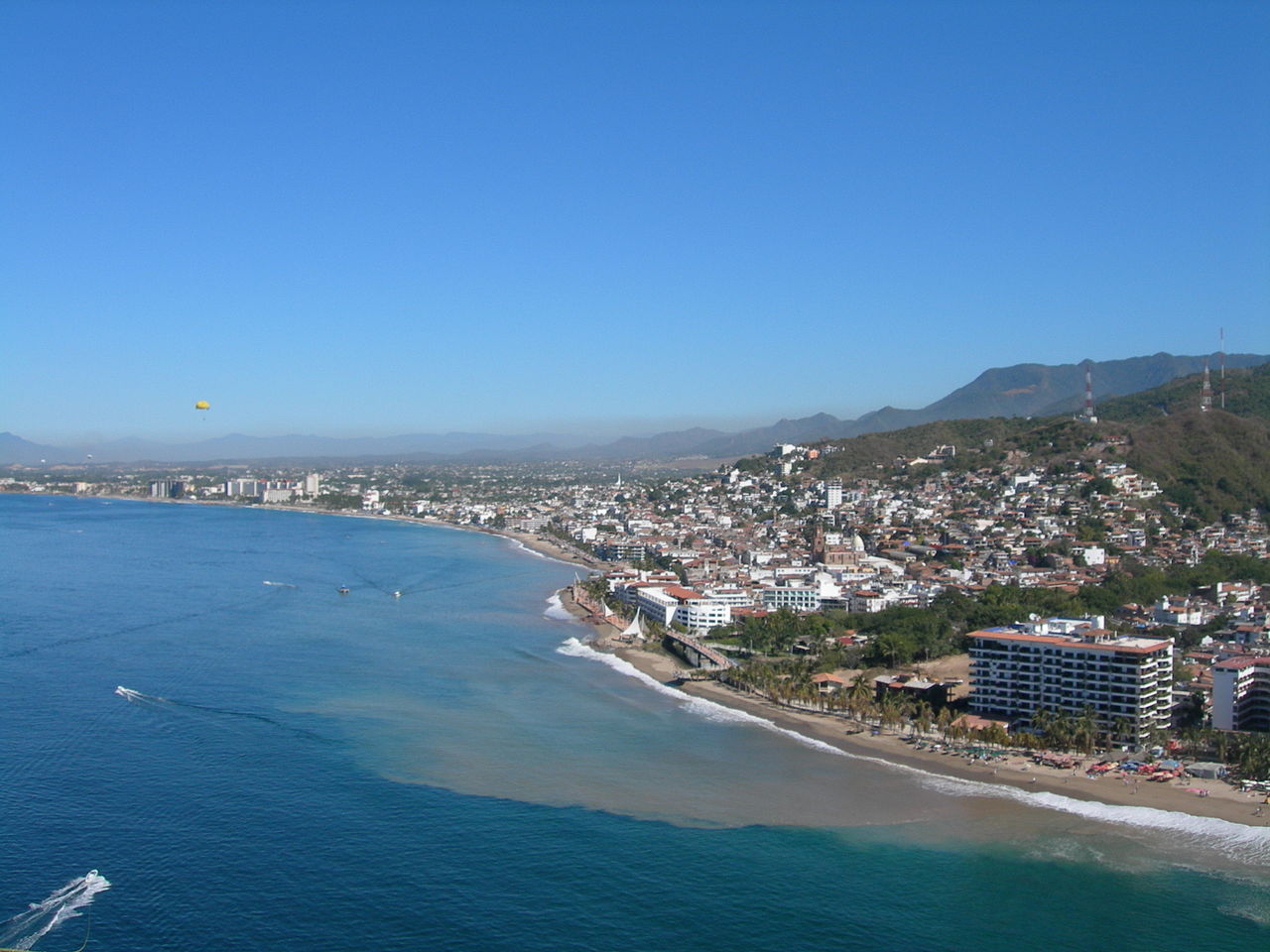 Images of stooping coconut trees, seemingly bowing to the lolling waves from the azure ocean… Green mountains and emerald waterfalls… A town centre brimming with fun-loving people and joyous atmosphere…
The things that postcards are made of…
If you are wondering in which part of the world you can find all, you can start with Puerto Vallarta. This city is one of the few modern city resorts that is able to maintain a taste of the grand and old Mexico. The place is blessed with mountains and beaches which offers travellers a lot of fun activities to engage in.
Pristine Beaches
Puerto Vallarta boasts of long coastline and breathtaking bays like the Bay of Banderas and Las Caletas to name a few which are great for various water activities. Aside from swimming and tanning at the white sand beaches, you can try snorkelling in the shallows and watch colourful corals and fishes thrive in the warm tropic waters. If you want to go deeper, you can go scuba diving and get the chance to swim with sea lions and turtles. Don't forget to do some island hopping in the Marietas Island as well while you're there. If you're not fond of going into the waters, then take a walk at the Puerto Vallarta Board Walk area in your open toes and Chanel sunglasses while enjoying the calming views of the ocean and the sunset.
Lively Culture
Old Vallarta is one of the places that still brims with that Mexican charm and appeal. Walking in the streets at daytime is perfect for a lazy yet lovely stroll, but come evening the place comes alive with parties and mojitos everywhere. You can also go around in the plazas and markets and get a taste of a typical Mexican day. Like many Catholic countries, Puerto Vallarta is also dotted with ageing yet fully functioning churches and cathedrals like the Cathedral of our Lady of Guadalupe. Of course not to be missed are the different museums that offers local and folk art like Galeria Olinala and Museum Rio Cuale.
Relaxing Mountains
If you want to escape the hot weather at the beach, you can go for a cooling and refreshing hike in the mountains. The El Eden for example is a great place to enjoy tall canopies and flowing streams. You can try the high and long zip lines here as well or simply sit down by the stream and enjoy the relaxing sounds of nature and the flowing waters. You can also try the Quimixto where after a forty minute walk in the forest you can dip your exhausted bodies in the cool emerald waters of a waterfall.
There are just so many places to see and things to do in Puerto Vallarta, Mexico which is why it is considered to be a haven for many travellers looking for excitement and fun. And at the end of every adventure, you can always come home to your resort, set up a hammock between two coconut trees and just relax as you watch the sun set in the great Pacific – a perfect ending to a beautiful day.