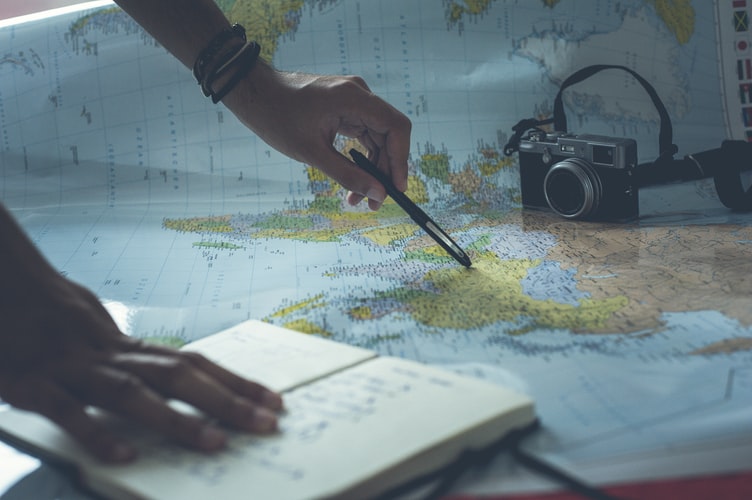 Essential things vary from person to person around the world but while travelling whether regional or overseas, there are indeed a few things that need to be included in your go to travel list. Apart from clothes and accessories there are a few much needed things that need to fill your travel bags, whether budget or luxury. While some among them may not exude the essential vibe, be assured that once you reach your travel destination and decide to venture a little, all of them become utmost important.
a) Documents: Be it local or international, no travelling is complete without travel documents. These may include several variations like passports, flight tickets or train-tickets. In some cases when you have decided to venture into lesser known territories, special permissions are required. Leaving those behind at home can cause a massive disruption in your plans. Carrying travel itinerary and international driving permit (if you possess any) is also recommended.
b) Utility: This is perhaps the most important yet most overlooked aspect of travel packing. Everybody has their own special needs utility lists but they commonly include general and personal medications, portable water-filters, torches, a handy snow or mud stick, knife and spoons, easy-dry towels, road and train maps (depending on your route), and a good quality Starbucks travel mug to enjoy a hot cuppa even in those gloomy rainy days. Sleeping bags and air-pillows are optional.
c) Shoes: Even many seasoned travellers tend to neglect this travel essential. According to your travel destinations and the road to be taken, the type of shoes to be packed depend. But remember, if you have decided for a month-long trip or a couple through widely different terrains like India or Australia, it is advisable to take at least three different types of shoes- running or hiking shoes, mud or rain shoes and your normal and most comfortable ones.
You can carry flip-flops or there is always an option to buy them. To the ladies, unless you are on your honeymoon or on a very lavish trip, try to ignore your beloved heels. Trust me, you would not want to tarnish them on your travels.
d) Backpack:A daypack is exceeding important even for a trip of short duration. Carrying a daypack gives you the mobility edge of packing your essentials and utilities and going for a night out or for short camping and day-hiking. Small but sturdy backpack allows you to roam wherever you please, without bothering about your heavy luggage.
e) Electronics:With the onset of rapid digitalization, anything with a wire and a plug have emerged as a necessity. The regular list of electronics includes camera chargers, extra batteries, and power banks. As the number of e-tickets are increasing, smartphones and androids are must. If you have obtained a work on holiday visa then laptop, its charger and memory backup are essentials. If you are backpacking to hostels and camps, spike-buster is a must have.
Now that you have been guided on your journey of travel essentials, make sure to create a to-do list of the electronics and utilities to avoid any mistakes or commotions.