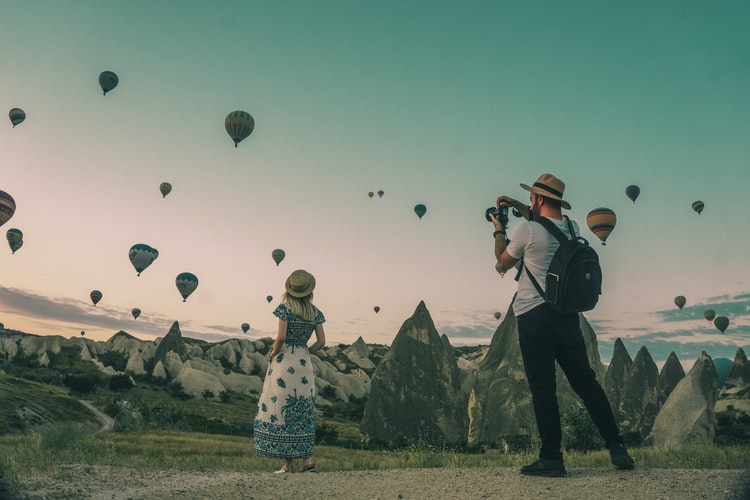 Once upon a time, travel and photography were all about disposable cameras. Suffice to say, things have changed. Firstly, the era of smartphones with superb camera features became normal. Then came the emergence of Instagram and, ultimately, a platform for these photos to be stored on.
It means that the scene is set for you to take great photographs on your travels – you just need to know how to do it. As you may have gathered, this is what today's piece is all about. We will now look at some of the best tips to take photos when you are travelling, so you become the envy of your Instagram followers.
Location, location, location
It's a bit of a cliche, but choosing the right location is the first step you have to get right. Sure, some budding photographers will be able to make a great photo out of anything – but most of us need a great backdrop. It would be fair to say that some cities are most definitely better than others, and we'd urge you to look at some of the most Instagrammable cities to help make your mind up.
The golden hour
We've all heard of the golden hour, but what does it actually mean? It refers to the hour just after sunrise or before sunset when the light is at its most beautiful. The golden hour is arguably the best time to take photos, and it's a technique that you should adopt. As such, reshuffle your itinerary and ensure that you're in the best locations at the golden hour times.
Get up, close and personal
You can take a great photo from a distance, but you'll get better results if you get up close and personal with your subject. It's a technique that works particularly well with people and animals, and as most of us want to take centre stage in these photos, it can work wonders on your travels.
Get a wide-angle lens
If you want to capture the big picture, you need to use a wide-angle lens. They are ideal for taking landscape photos and can be used to great effect in cities too.
Get a tripod
We're not talking about a big, heavy, cumbersome tripod to squeeze into your suitcase, but a small, portable one. They are a great tool for taking photos in low light conditions, and you can use them to take long exposures too.
Use the correct settings
It might sound obvious, but you need to use the right settings for the right conditions. If you're taking a photo in low light conditions, you need to use a slow shutter speed, so ensure that your camera is set to this. There are all sorts of great guides that can assist with this; it will make your travel photography significantly better.
Use the grid
A great way to ensure that your photos are level is to use the grid. It's a feature that most smartphones have, and it's a great way to get your photos looking as they should. Granted, some seasoned photographers might suggest that the 'rule of thirds' method, as it is known, isn't the best for every shot out there, but on the whole, it will serve you well.