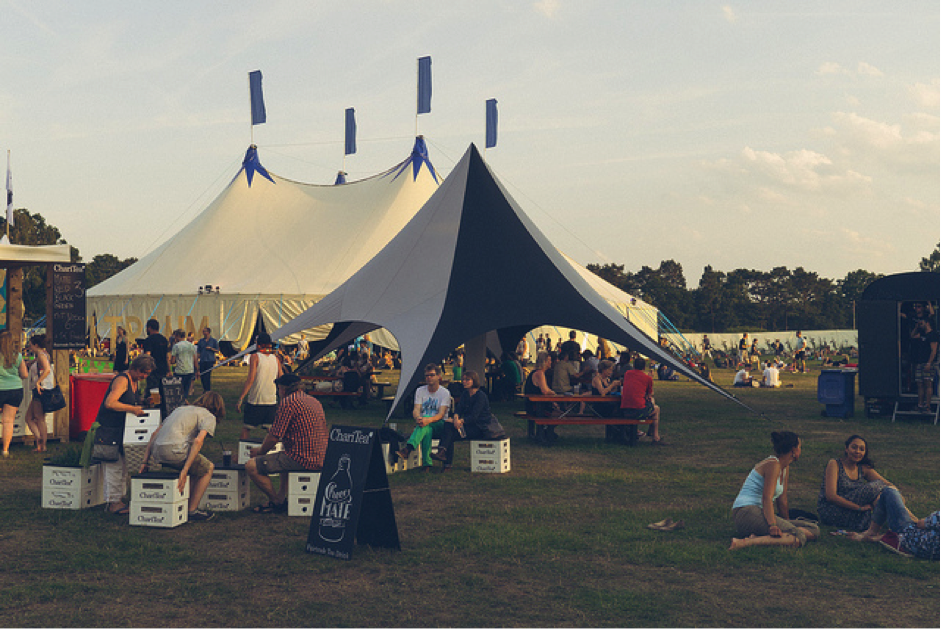 Planning an outdoor event can be stressful and time consuming. Whether it's a garden party, music festival or wedding celebration, there's plenty to consider and a whole lot of planning. For those struggling with this daunting task, here's a helpful guide to create an unforgettable event.
Choose the venue
A suitable venue takes into consideration the number of guests, its location and the on-site facilities. Avoid remote locations as you'll want guests to easily find the venue and have the option to travel by public transport. Be sure to check the capacity of your venue and make certain that it will be a comfortable size for your guests. Finally, ensure you have the required permits needed to hold an event which should avoid a possible shut down from the authorities.
Create a layout
Once you've chosen the venue, you can now make a sketch of the layout for the big day. This can include parking, a designated area for the guests, toilets and location of a band or other entertainment. This guide can be used to determine how the equipment will be fitted taking into consideration electricity points. Placement of portable toilets will also be essential for larger venues.
Have a backup plan
Always plan for the worst case scenarios, giving you a greater chance of overcoming inevitable issues. In the event of bad weather, you'll need to decide whether your event will be postponed or relocated to an indoor location. Alternatively, gazebos and tents may provide adequate shelter against rain and wind. Be aware of the cost implications due to bad weather including fines against damages or cancellation.
Make it comfortable
Keeping your guests comfortable is the difference between a memorable event and one which is best forgotten. Be sure to provide refreshments with plenty of drinking water and snacks. Summer events may also call for chillers or AC units or at the very least, electric fans. Alternatively, if you're hosting an outdoor event in the winter, securing heating will also be paramount. Depending on the location, it can also be advisable to hire a bug exterminator to spray the area a few days prior. Pest control can keep your guests free from the annoyance of horse flies and mosquitoes.
Make precautions
If you're planning a large capacity event, it's important to have trained medical professionals on site. A fully stocked first-aid kit is also essential and be sure to research the closest routes of nearby hospitals.
After the event
The event may have been a big success but the hard work isn't finished just yet. It's your responsibility to leave the venue as you found it. Contact your local sanitation department to arrange a thorough cleaning and garbage removal. Alternatively, a private firm can provide assistance to clear the site and make sure everything is left clean.
Follow these steps, research as much as possible, and you'll plan the perfect outdoor event without any stress or hiccups.
Image by daspunkt used under the Creative Commons license.