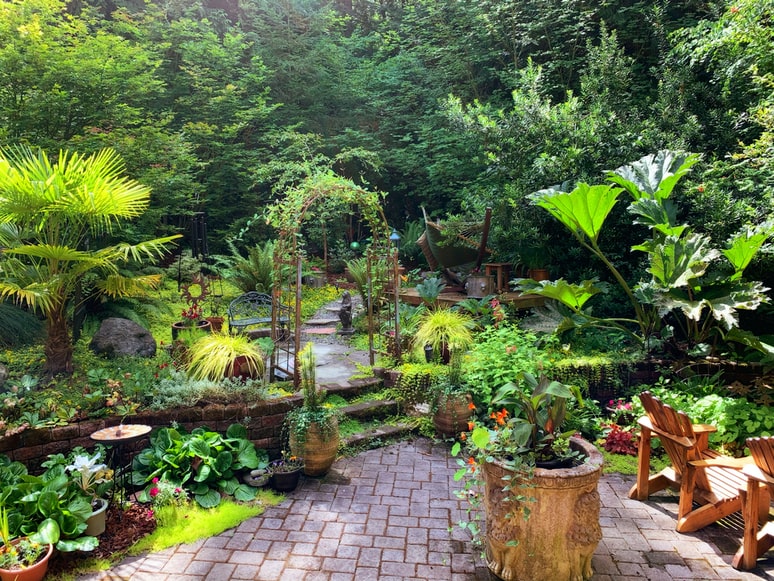 Thinking of taking advantage of the favorable market conditions by putting your home on the market? Now is a great time for sellers to reap the best possible price for their home — good news for anyone attempting to recover from some of the financial hardships brought on by COVID-19.
Before contacting a real estate agent to get started selling your home, you may be interested to know just how much your outdoor amenities may be worth now. After the pandemic, home buyer priorities have drastically changed and outdoor spaces are worth much more than they once were.
Inground and freestanding hot tubs
Inground hot tubs have the ability of converting a plain backyard into a luxury outdoor oasis. Since the pandemic began, the price of an inground hot tub has increased by 71%, according to top real estate agents in HomeLight's Summer/Fall 2021 Report.
Potential buyers, especially those who suffered through lockdowns without an outdoor space, are extremely interested in top-notch outdoor amenities, and an inground hot tub will certainly catch their eyes, especially if attached to a pool. Prior to COVID, an inground hot tub added about $4,052 to a home's value, while buyers will now pay an estimated $6,925 for the same amenity.
However, if you don't currently have an inground hot tub, installing one may not garner the return on investment you're looking for. Installation can cost from $8,000 to $15,000, which means you won't recoup all the costs during your home sale.
If you want to install a hot tub prior to selling your home, a freestanding hot tub is your best bet. Unlike inground hot tubs, freestanding hot tubs only cost $2,000 to $8,000 depending on the type. Since buyers will cough up an additional $1,999 for a freestanding hot tub, you may be able to recoup much more of your investment for this amenity.
Outdoor kitchens
Who doesn't love barbecuing outside with friends and family? Upgrading your grill to a full kitchen — complete with a sink, mini fridge, bar, and even a flat-screen TV — will draw the buyers to your home in masses.
The value of an updated outdoor kitchen increased from $6,156 to $9,751 during the pandemic. Thankfully, installation costs of a basic outdoor kitchen comes to around $5,500, so you may be able to recoup all of your investment, plus a little extra, when it comes time to sell.
Backyard decks
Decks have been a quintessential part of American culture for decades, and the pandemic has only boosted their popularity. Decks are now worth an astonishing 65% more than they were prior to COVID-19.
In fact, a deck adds about $7,014 in value to a home, whereas they were only valued at approximately $4,252 before the pandemic. If you're thinking of installing one in order to boost your home's marketability, the process can cost about $4,380 to $10,080 — mostly due to materials costing more due to all the renovation projects homeowners have taken on recently. Keep the deck simple, however, and you should have no problem recouping your investment.