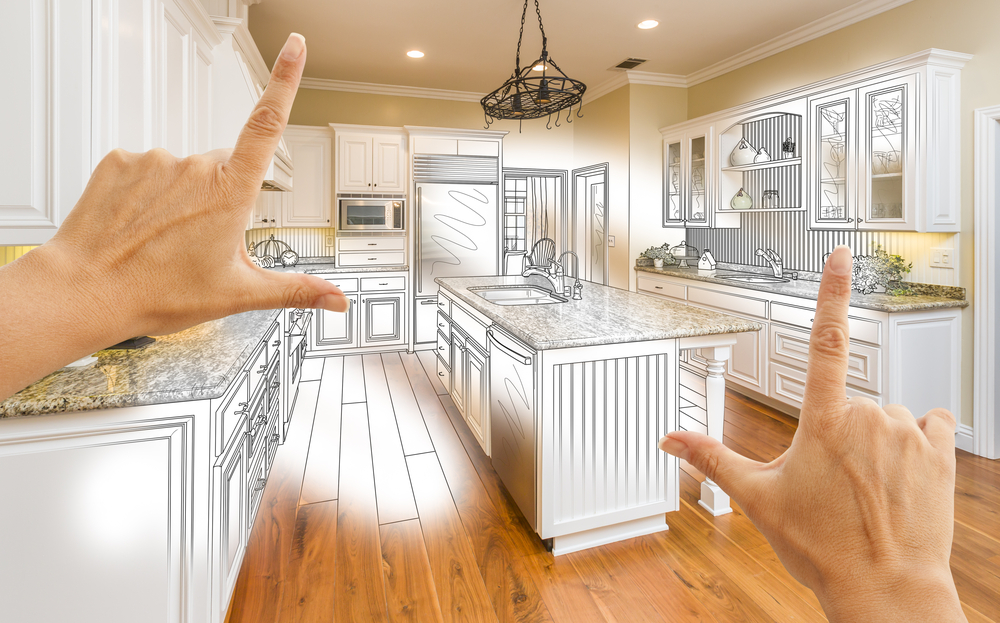 Now that spring is about to spring literally around the world, it's a great time to start thinking about ways you can start doing up your house for the summer ahead. There are always a great number of things that you can do in the spring time to spruce up your space or make it more convenient for those living there, so what is on your DIY to do list this year? With the winter over, why not bust out the tools, paint cans and see what you can get done to start off reno season! Here are some great tips for spring time renovations that will make your home happier and healthier overall.
Redo The Floors
We all know that summer is hot and bothersome in many parts of the world and what better way to help keep the home cool in those summer months than to replace carpeting with tile! Sure, in the winter it can be chilly, but you can just bust out a fancy rug to cover up the tiles in the winter time too. Tiles make a great option for those who want a versatile, year round floor without fuss. The bonus is that spills mop right up on a tiled floor too! Win-win, right? Even if you don't go with tile, choosing a hardwood look can really bring a space together and add a touch of class. Did you know you don't have to pay eye watering hardwood prices either? With place and click tile flooring you get the versatility and ease of installation with tile with a hardwood look, so it couldn't be easier.
Install A Stair Lift
If you, your spouse or your family members suffer with limited mobility and live with you, installing a stair lift can be a great way to help them maintain mobility throughout the house without having to resign themselves to staying on only one floor of the house. This is a great option for anyone who has experienced or is experiencing issues with hip replacements, knee replacements, general mobility issues and more. To install a stairlift you can either do it yourself if you have the electrical know how and are well versed in wiring and installing large level projects or you can hire someone to do so for you, saving yourself the time and hassle.
A Lick Of Paint
Painting walls – whether inside or out – can be a great way to inject some new life into your home. We recommend not painting outdoors until threat of wet, cold weather has passed as continual exposure to the elements could damage new paint but it doesn't stop you from doing it inside! So what colours will you pick to spice up your lounge, kitchen, dining space and bathrooms? Why not check out feature walls and how you can make your room really pop and stand out with the addition of a cool colourful wall or patterns with wallpaper.
So which will you pick for your spring project? These are just the tip of the DIY iceberg, so if you're looking for something else, don't be shy! Some may find home repairs costly, hwoever and if it's an emergency repair, consider using a car title loan to cover costs.