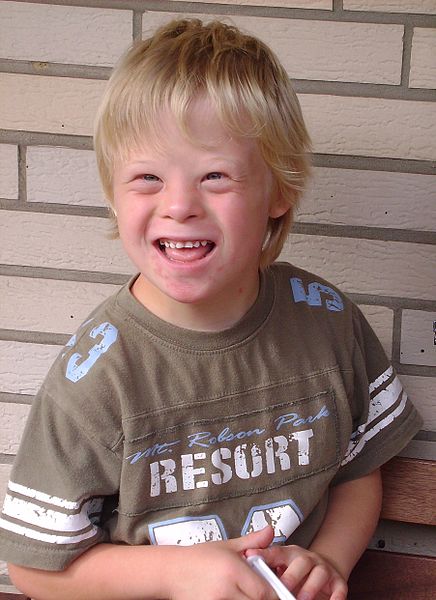 Many people are afraid of having a child with Down Syndrome. In fact, this is why, in many places, women are allowed to have a test for the missing chromosome, after which they can decide to abort the baby. However, many other parents choose to have their child and to support him or her in any way they can. This is something that David Giunta is very passionate about. According to David Giunta Newport Beach is home to quite a large number of children affected by Down, and he is working closely with various charities to ensure these children have the right to be educated.
Laws Around Down Syndrome Children and Education
Down syndrome is classed as a form of mental retardation. Hence, any laws applicable to those with mental retardation are also applicable to those with Down. The first right is that all children, regardless of disability, are entitled to appropriate and free education. This means that a child with Down is guaranteed by law to be able to access the public school system in a way that is appropriate to their needs.
Once in school, the child will be tested to determine which services are required. The school will create an Individualized Education Plan (IEP), in which those needs are addressed. Should the school not be equipped to meet the needs as outlined in the IEP, they will ensure your child can attend a special school, generally at their expense.
An IEP identifies the disability of a child and its impact on education. It also highlights the goals your child should be able to meet academically and functionally, and determines how those goals should be met. Finally, it specifies the services and aids required to ensure your child can reach their goals.
How to Find a Good School
As a parent, you will want the best of the best for your child. In terms of their schooling, there are a number of things to consider:
Will your child be in a self-contained or an inclusive classroom? It is common for children with Down to be placed in the same class as those without disabilities, pulling them out when they require occupational or speech therapy. An aide will usually be provided to work with your child. Sometimes, however, all children with disabilities are grouped into a self-contained environment.
How will your child be helped to transition into high school, and beyond high school?
How will the needs of your child be supported in the school? For instance, a child with Down will require more academic support, but they may also need to be supported in the playground. Integration and interaction can be difficult for children with Down and they are susceptible to bullying, so you need to know how the school will combat this. If your child needs help with using the bathroom, this should also be arranged.
Could you consider private school? All children have the right to free and appropriate education, which is provided by the public school system. If you have the means, however, you have the right to enroll your child in a private school instead.