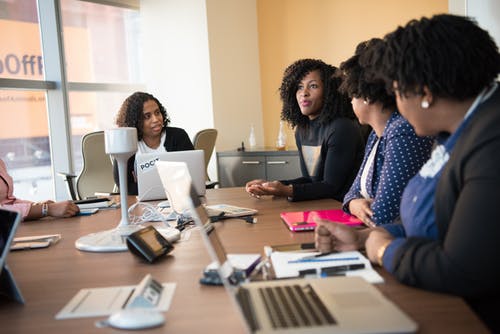 There is a bevy of marketing techniques to choose from if you're hoping to promote your business. Marketing has always been an essential part of furthering any business but there have been some drastic changes relating to how businesses choose to market themselves.
No longer are the days of TV commercials and radio advertisements. Of course these are still marketing methods that are used, but the main focus is now on digital marketing techniques that are performed on the world wide web. Investing in some form of digital marketing might just be the best thing you do for your business.
Keeping up with the new digital marketing trends can be extremely challenging. There are so many techniques and strategies that have been introduced into the world recently. How can you possibly know which trend is most effective and will show the best results?
Here you can learn about the current digital marketing trends that are critical for the growth of your business – at least for now.
SEO Content Marketing
Content marketing is exactly as it sounds; it is the practice of creating original content in order to market your business' website. But what about the "SEO" part? SEO refers to search engine optimization which is the practice of optimizing your original content in a way that will get you a higher ranking on search engines.
Google plays a huge role in almost every single consumer act. What does a consumer do when he/she is looking for a specific product, service, restaurant, etc? That person will automatically turn to Google. This is because Google is pretty much an all-knowing source that is never wrong and should always be trusted, or at least that's how people see it.
Your best marketing investment would be in SEO content marketing. Hire a specialist who knows the tricks involved with SEO and getting your website to rank high (or even first) on relevant Google searches. The upfront cost might be high but the overall results make investing in this digital marketing trend worth it.
Influencer Marketing
Maybe you've seen an Instagram Influencer in action without even realizing it. Influencers are people who market a variety of services and products through their social media posts and photos. They have a huge number of followers and have a knack for taking flawless pictures.
You'll have to pay the influencer in cash or with free products but it is still a wise investment. Influencers reach a large number of people around the world and they really do have a strong influence over these people.
Email Marketing
Some business owners don't see the value of email marketing; they assume that as soon as a potential customer sees an email from an unknown source that it is spam. Even if this happens some of the time email marketing has been proven to work. You need to think of it as a numbers game.
Imagine sending out 5,000 emails from leads that have been compiled through data collection. Whether 100 people end up using your company or just 1 does it can still be seen as a win.