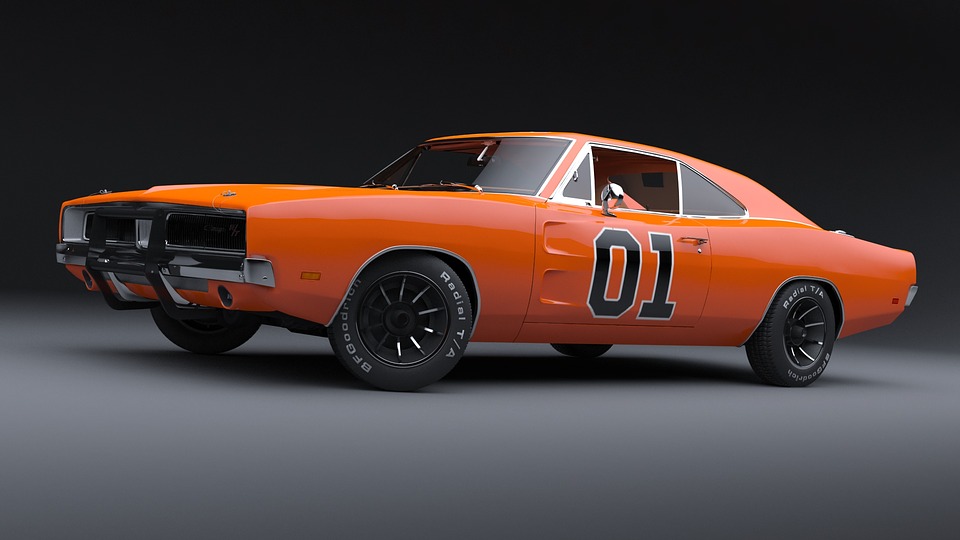 When it comes to our favourite cars from films, everyone is usually enthralled at the thoughts of big name, sporty cars like the Aston Martins or Ferraris of the likes of James Bond films. While it's true that these are some seriously fancy and sought after cars, (well, in many people's dreams anyway!), they are favourites for many different car programs such as Top Gear to play with too! Shows like Top Gear often only pit two cars against each other on the race track to check top speeds, how fast they get to 60mph and the like. LeaseCar UK have created a great car comparison video that tests not just Ferraris, but tons of different cars from various films such as The Italian Job, Goldfinger, Thelma and Louise and Ferris Bueller's Day Off. You can check it out here. Which is your favourite to win?
Our Favourite
We have to say that one of our top favourite cars has always been a Ferrari. There's something about just the word Ferrari that conjures up images of a speeding car, beautiful women and stunning coastline as well. Ferraris have a long history of Italian design and manufacturing, which also makes them rather attractive – Italian designs have always captured the hearts of millions around the world, whether it's through clothing, perfume or cars. We're also a fan of the classic Thunderbird car featured in Thelma and Louise, something about the convertible style just screams 'freedom' and road trips, the perfect car for the film.
Our Projections
Of course we have to go with our favourite to win – the Ferrari, in this case the 1961 California Spyder as featured in Ferris Bueller's Day Off. Ferrari's often scream speed, so we're expecting that this will be no different.
That being said though, the 1999 Nissan Skyline that was featured in The Fast and the Furious is a hot contender – after all, that was a film that was all about speed and racing, so we wouldn't be surprised if that was a top contender for the main spot of fastest to 60. We're hoping it's our Ferrari, though!
Results
Unfortunately our Ferrari didn't perform quite as well as we'd hoped, although we were betting on a fairly older model and it had some pretty intense competition. When it comes to the main winner, we won't give it away in this article – you'll have to watch the film for yourself, but we weren't overly surprised. Although we did expect the Aston Martin from Goldfinger to perform better than it did, we weren't surprised at the shoddy performance of some of the other models like the VW Bug which took over twenty seconds to reach 60mph.
So which car do you like the looks of? Why do you like it and how do you think the representation of different cars in the film industry helps the automotive industry? We'd love to hear your thoughts on the #MovieCarRace too, so feel free to share your opinions on cars in film and what your favourites are!