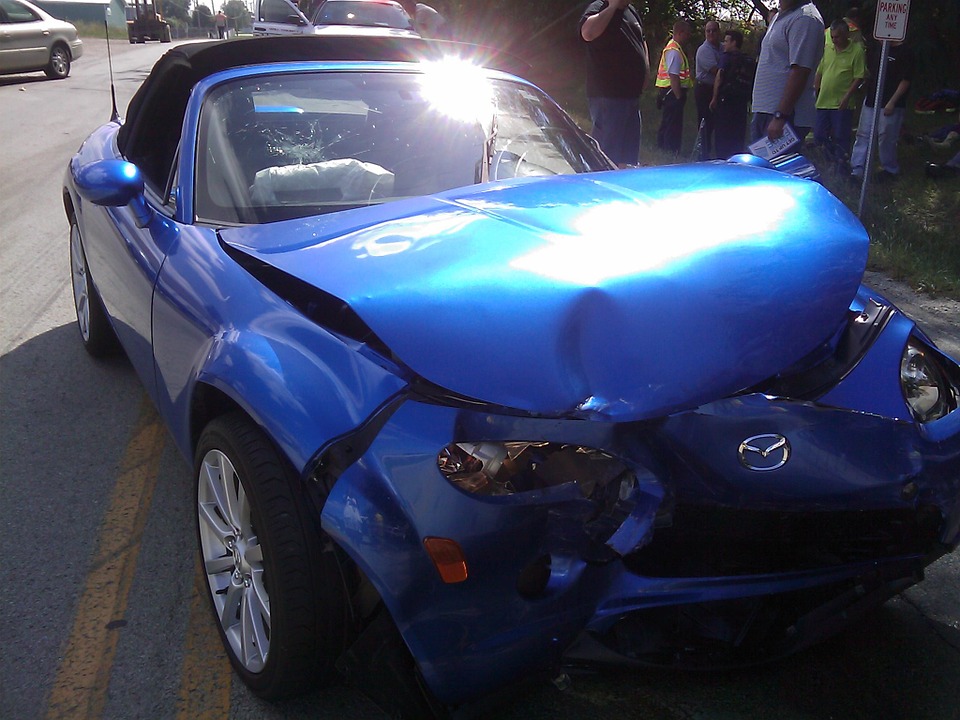 Nobody ever wants to experience an automobile accident, but it's something that happens to almost everyone. In fact, according to Asirt.org, nearly 1.3 million people die in road crashes every year, with an additional 20-50 million just being injured. Because automobile accidents are so serious, it's not only important for you to know what to do in an auto accident, but what to do if you're injured. Below are tips to help you prepare for handling an auto accident with an injury.
Seek medical attention.
The very first thing anyone injured in a car accident should do is seek medical attention, whether it's provided on site by first responders or after the fact at a local care center or hospital. According to The Barnes Firm, California personal injury attorneys, "Denying medical attention could make it harder for you to receive the settlement you deserve in a car accident, so even if the injury seems minor, being checked by a professional will help your case in the long run." Even if it turns out to be nothing serious, it's still important to have it documented.
Keep notes.
Keeping notes and records of your injuries will play an important role in getting your injuries paid for as part of the accident. Be sure to write down names of doctors you see, dates you visited them, as well as anything else that's important from the visit. It's also important for you to keep copies of any bills, receipts, or follow-up documentation the doctor gives you and provide all this information to your insurance company.
In addition to keeping notes of doctor visits, it's also important for you to document anything else that's a result of the accident. For instance, keep track of any miles you drive to and from doctor's visits. You should also keep track of any lost wages or any other expenses you incur because of the accident. Having these notes as well as receipts will allow you to be reimbursed for these instances from the insurance company.
Inspect the accident report.
You will receive a copy of the accident report from the police department. Once you receive it, be sure you inspect it and make sure all information is accurate. If you have any issues with the report, be sure to take it up with the responding officers right away and have anything fixed as soon as possible. Mistakes on the accident report could have a negative impact on your chances for reimbursement.
Take photos.
Pictures will provide you with invaluable proof during this accident claim. Be sure to take pictures of your vehicle to show the damage that was done to it. If you cannot get out there yourself, then it's a good idea to have someone else get photos of the vehicle. In addition to these photos, it's important for you to take pictures of your injuries. Take photos of anything, from bruises to you in a cast. When you have pictures to prove the injuries were real as well as the seriousness of them, it will further your case with the insurance company.
Seek legal representation.
Sometimes auto injury claims can be challenging to navigate, so it's a good idea for you to seek legal representation in order to protect yourself. For instance, without legal representation, you may feel pressured to sign documents or talk to someone about the accident, and this could put you in a bad situation when it comes to getting your medical bills covered. Instead, having a lawyer allows you to have a main point of contact and know someone is working with your best interests in mind. Ask friends or family members for recommendations or do some research for auto injury lawyers in your area.
Don't sign anything you don't understand.
Sometimes legal representation from the other party may try to get you to sign a settlement or a waiver, and if you're not sure about what you're signing, it could mean your injuries and bills will not be covered. This is why it's extremely important for you to avoid signing anything you don't understand. Instead, always be sure to talk with someone in the legal field to receive a full understanding of any paperwork that makes its way to you.
Auto accidents are never fun to deal with, and trying to handle an auto accident that involves an injury is even more challenging. However, by familiarizing yourself with these tips, you'll have a better chance of properly caring for yourself in this situation.