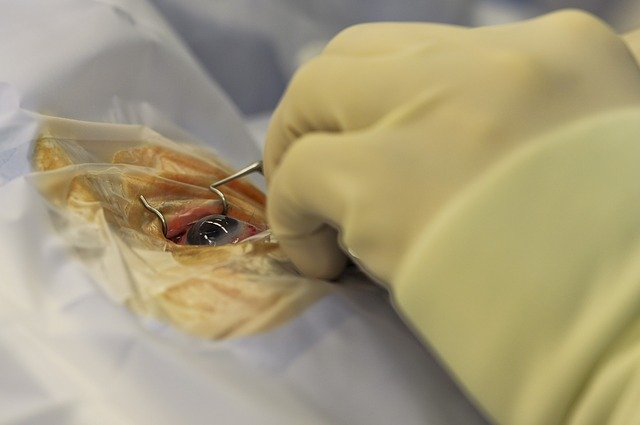 Are you tired of wearing contact lenses after your personal eyes test, and you are wondering if Lasik eye surgery is the better option? Lasik, which stands for Laser-Assisted In-situ Keratomileusis, is a type of refractive eye surgery that has proven to be a better option for people with eye vision defects.
Below are seven advantages of Lasik surgery over contact lenses, and these go beyond merely having a better vision:
1. Lasik offers you permanent results:
Unlike contact lenses that temporarily adjust your vision by adding lens on top of the eye, Lasik permanently corrects eye defects by eliminating the refractive errors. This frees you from having to deal with trips to the optometrist, eye infection risks, eye irritation, and dry eyes.
2. Immediate gratification:
One of the reasons why you should choose this form of eye corrective surgery is the instant gratification it offers. You can walk into the eye clinic, get the procedure done, and see the same day. And as the days go by, your vision gets better and better.
3. It makes your life easier:
Contact lenses can be uncomfortable, especially if you have an active life, eg. You play sports that require contact. Lenses might cause uncomfortable eye itch or burns interrupting your life. Take a plunge today and get the Lasik procedure done and go on with your life without worrying about your eyes. It is always wise to check out Personal Eyes.
4. Offers you convenience:
If you want to get up in the morning and not worry about putting on your contact lenses or go thought a whole eye routine, which can be time-consuming at times. Enjoy more convenience with Lasik procedure as it allows you to complete tasks without the help of lenses every day.
5. You will not worry about eye infections anymore:
Contact lenses have a higher possibility of causing cornea infections as compared to the Lasik procedure. Research has shown that contact lenses carry a real risk of Cornea infection, causing people to lose vision, a problem that could have been corrected by Lasik. Lasik only pauses a one-time risk which is very rare, compared to the continuous risk lenses pause.
6. Lasik procedure will have less pain:
The surgery lasts from 10-30 minutes and does not require any bandages and stitches. You will receive numbing eye drops, which will ensure that you will not feel pain during the procedure. 30 minutes of better vision without contact lenses are better than wearing uncomfortable glasses every day.
7. Lasik treatment is Cost-Effective:
Lasik offers you to pay a one-time cost compared to the continuing cost of buying contact lenses. The procedure will save you a lifetime of buying lenses if you will no longer be required to use lenses after the process. It is important to note that a few people might be required to wear contact lenses or glasses after the procedure. If you are not one of them this procedure will save you thousands of dollars in the long run.
Lasik surgery has become an increasingly viable option for people who are struggling to find a suitable form of vision correction. Experts have named this the most effective way of eye corrective surgery in the world. This is also backed up by patients who report a significant improvement in their quality of life after surgery.
You should have laser vision correction surgery because of the lifestyle this procedure offers, and you will be able to pursue everything from your everyday tasks to your favourite hobbies. Laser eye surgery is the most convenient form of vision correction out there, and once you've done it, you can forget about the defective eyes and move on with your life.