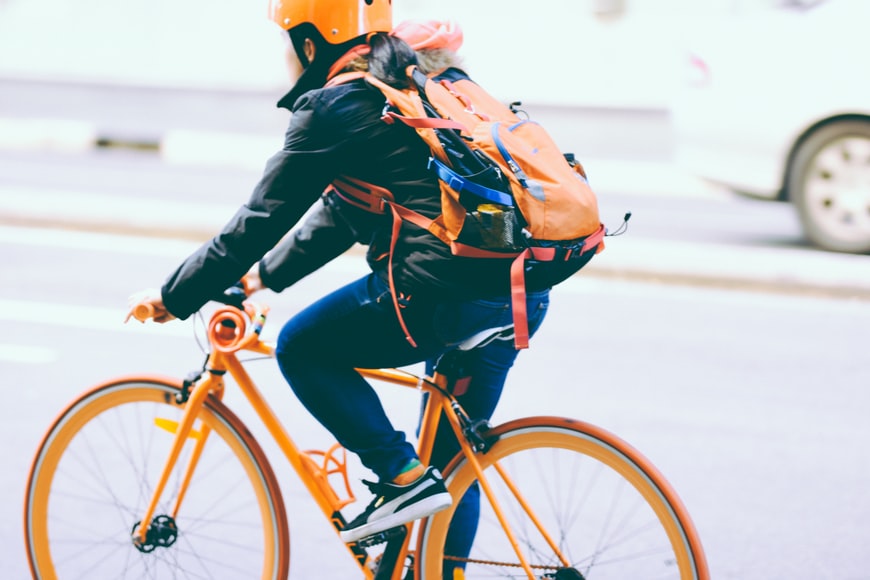 There are numerous ways in which we can help our planet. And as we witness the stark reality of the climate crisis, it becomes a lot more crucial to adopt more and more environmentally-friendly ways. 'Going green' is all about reducing the use of natural resources, reusing as much as possible, and recycling stuff that can no longer be reused.  Here are 5 super easy ways that will help you 'go green':
1. Green Your Commute
If you are able to carpool, or use public transport, do it. It is even better if you can walk or ride a bike to work. This is one of the easiest ways of ensuring that your daily commute is as environmentally-friendly as possible. According to a recent survey carried out by Viessmann, Bristol is the greenest city in the UK and has the highest proportion of people who commute by bike.
2. Reuse Before Recycle
Before you come up with an idea as to how you can recycle a particular item, consider reusing it first. There are a bunch of ways in which you can reuse stuff lying around your house. For instance, you can use old pickle and jam jars for storing grocery items. Or you can use your old cloths for cleaning and scrubbing purposes.  
3. Say No to Plastic
This has to be one of the most-talked topics these days. And why not! Just one lifestyle change can have a huge impact on the environment. While plastic bags start out as fossil fuels, they end up as toxic waste in landfills and the ocean. This can prove to be deadly for sea animals and birds that often search for food in these plastic bags and, in turn, consume toxic debris.
4. Make Sustainable Swaps
Other than saying no to plastic, there are quite a few alternatives that you can consider and make a huge difference. So, one should definitely consider swapping disposable versions with sustainable ones. For instance, you can go for cloth napkins instead of paper napkins, and opt for reusable cutlery instead of single-use items.
5. Save Electricity
Before you leave a room, be sure that you switch off the lights. Also, opt for energy efficient appliances and go for LED light bulbs. These might seem to be a little costly compared to standard versions but they tend to last longer and will save you both energy and money in the long run. 
Do you also have some amazing ideas that can help in creating a greener lifestyle? Please do share your thoughts using the hashtag #GreenestCitizens.