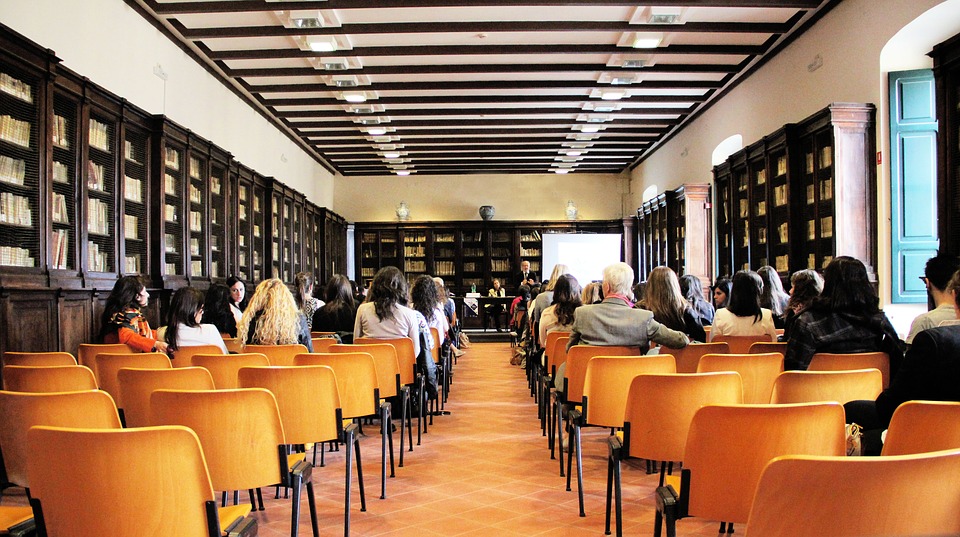 When you stride into the office on a Monday morning are you met with a sea of spritely faces? Granted, Monday mornings aren't the nations favorite. But, if your employees are looking defeated and lethargic, it could be time to get your thinking cap on to get out of this rut.
In the world of business, staff can often become demotivated and disheartened, regardless of whether they hold senior position or are a trainee. If staff are beginning to feel like the smallest task is like scaling a mountain, they have lost the spark. All employees need inspiration once in a while; motivation is imperative to helping staff want to reach goals and strive for more. Below, we have outlined four of the best ways to boost staff energy and get business back on track.
Guest Speakers
It is important that senior staff notice discouraged and lethargic employees. Stress, anxiety, and depression are all too common in the workplace and it is best to focus upon staff care intently so that it never reaches this point.
Harnessing the skills of motivational and inspiration speakers can not only improve overall staff morale, but increase business activity too. It is worth remembering that professional speakers are not magicians but their way of delivering information, compelling engagement, and stories of experiences and success can deliver an all-important injection of confidence and inspiration. They can also help employees develop new ways of thinking and refuel their determination.
Personal Project Days
Setting aside a day or two in the office for staff to escape their usual responsibilities can be unbelievably rejuvenating. Furthermore, it can actually be a source of inspiration for the business. During the allotted time period, staff are welcome to work on any project that is linked to the company as long as it is fun and deliverable as a presentation at the end.
Australian software developers, Atlassian, let their employee's creative juices flow on 'FedEx Day'. During the 24-hour period designated, workers can engage in any project that excites them, before presenting it to the entire team. Employees leave feeling invigorated and Atlassian have actually ended up adopting countless ideas from their employees through these activities.
Team Building
Although it can seem a little cliché, team building days and trips away truly are a great way to get staff thinking about their colleagues and work differently. Some employers book teambuilding events for weekends and this a big no-no; let your staff have a couple of days off from the usual grind! Not only does this create a positive buzz before the event, but employees then look forward to and are more receptive of the activities on offer.
Whether high-flying through the trees or engaging in cryptic puzzles, benefits include boosted morale, and improved problem solving, process navigating, productivity, goal sighting, and organisational skills.
Celebrate Work Anniversaries
Work anniversaries should not be ignored, whether it is the birthday of the company itself or a staff member has been there a certain number of years. Those who celebrate work anniversaries tend to feel noticed and valued, which can have a fantastic impact on motivation in the workplace and self-confidence.
However, the focus does not just have to be one individual. Besides the annual company birthday bash, celebrate other important achievements such as landing a new client, a jump in revenue, or the completion of a particularly challenging campaign. It is a great excuse for everybody to de-stress and an opportunity to reconnect with the business and why you do, what you do.