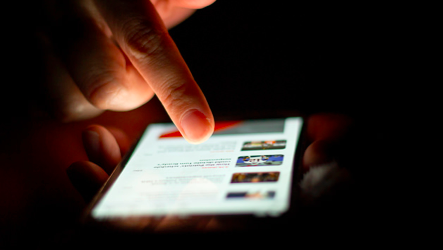 With an endless choice of models in all shapes and sizes, it can be difficult choosing the perfect mobile phone. If you're looking to upgrade or make your first smartphone purchase, take a look at this handy buying guide.
Establish your requirements
An important first step is to consider your specific needs and wants. Make a list of any extras that would be especially beneficial. If you're planning on using the phone for business purposes, you're likely to require one which provides a large screen for ease of navigation when sending and replying to emails.
A younger student may want a phone with impressive media player facilities, allowing them to store all their favorite songs and movies. Alternatively, if you enjoy photography and always like to keep your Instagram updated, you'll want a smart phone with the best camera technology. Once you've established your key requirements, you'll be in a much better position to make an informed decision.
Choose the operating system
Android, iOS and windows are the three main options when choosing your smart phone's operating system. Created by Google, the popular Android offers what's known as widgets for your home screen displaying email, weather, news and much more. These can be customized into different shapes and sizes, letting your creativity run wild.
The Apple developed iOS is fairly similar but doesn't offer quite the same level of customization. It's simplistic design and ease of use does make it a very popular choice though. It also boasts the most extensive selection of apps and integrates perfectly for those with other Apple devices.
Finally, the Windows Phone from Microsoft is becoming more widely favored. With the use of live tiles, everything on your homepage shows changing graphics, updates and information. This can be a great choice for those who like to stay in the know with the latest developments in news and social media.
Don't forget the features
Now you've chosen the operating system, you can choose the phone with the best features for your budget. Battery life is your first consideration which can differ hugely across models. These can also become less reliable over time, so it's important to choose one which can hold its charge throughout the day. If you're a busy parent with little time to keep charging your phone, this can be especially important.
We would also recommend a phone with at least 8 GB of storage which should be sufficient for your photos and a small selection of music. For those who enjoy Podcasts and have an extensive library of music, opt for 16 to 32GB.
Finally, you'll want a phone with a dual-core or quad-core processor. Although these can be slightly more expensive than single-core CPU, it's worth the outlay for the faster speed and benefits. Essentially, these provide all the computing of a PC in a hand-held device.
Follow this guide before investing in your next smart phone and you can be guaranteed to make the best decision based on your needs.
Image by Japanexperterna.se used under the Creative Commons license.