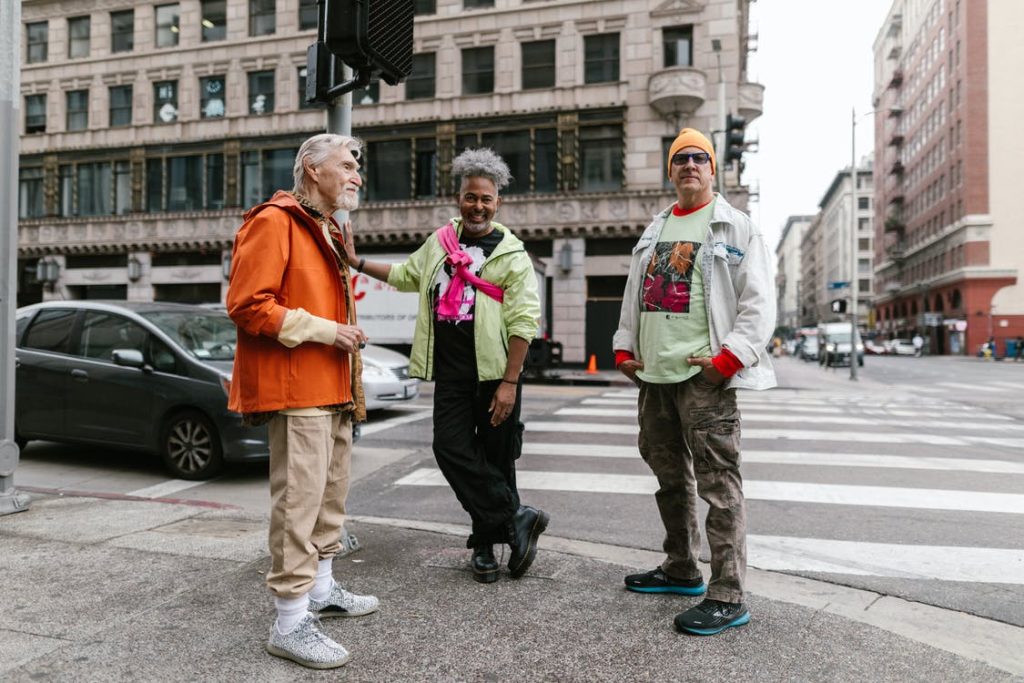 The generation gap seems to play a major role when it comes to styling and fashion choices. While today the battle is between the millennials and Gen Z, the future would see the same generations turn into grandparents. And while some of their fashion trends may evolve with time, some of them may stay with them forever. Their bell-bottom denims might come and go, their tattoos will only fade with time (if not lasered off). Here are a few observations that, according to us will define grandparents of the future: 
Gender-Agnostic Clothing 
With more people starting to question boundaries and flout gender norms, gender-fluid clothing has already found its way in our lives. And since fashion and styling choice is not only a medium of self-expression but it also acts as a mirror of the society we live in. This trend is only going to increase by the time millennials hold their grandchildren in their arms.
Faded Tattoos
Since more and more people are looking for ways of self-expression, tattoos are much more common these days. With more liberal minds, inked skin is not as stigmatized as before and this is only going to get better. However, the quality of your tattoos would only reduce over time. This is because your skin will stretch and sag which would result in a less clear, blurrier image. So, it will be extremely common to see tattoos on #FutureGrandparents.
Integrated Tech
With the highly advanced technologies, the grandparents of the future would not require a lot of assistance from their grandchildren for all the basic tasks. People are exposed to artificial intelligence and robots more than ever before and witnessing the rise of the metaverse along with the evolving technologies, people would be tech-savvy in the future as well.
Piercings
Piercings have a rich and cultural history that goes way back to Ancient Egyptians. And while this style preference has been frowned upon for the longest time, the notion of acceptability ebbed over time. Today, piercings are much more prevalent and one of the most common ways in which millennials like to express themselves. So, one should get ready to witness #FutureGrandparents with some embellishments on their eyebrow, ear cartilage, or even tongue.
Beauty Treatments
While people are also trying to ditch their sedentary lifestyle to get in shape, more and more people are also taking the help of beauty treatments to achieve their perfect body. And this trend is not going to fade out quickly. Rather, these procedures will only get easier to avail in the coming time. So, before the future grandfathers are retired, they might have already got dermal fillers while the future grandfathers might get BBL.
Conclusion  
There will always be a generation gap, and this is how we can know how time changes. A grandchild will be able to get a glimpse of the days bygone through the fashion choices and style preferences of his/her grandparents.