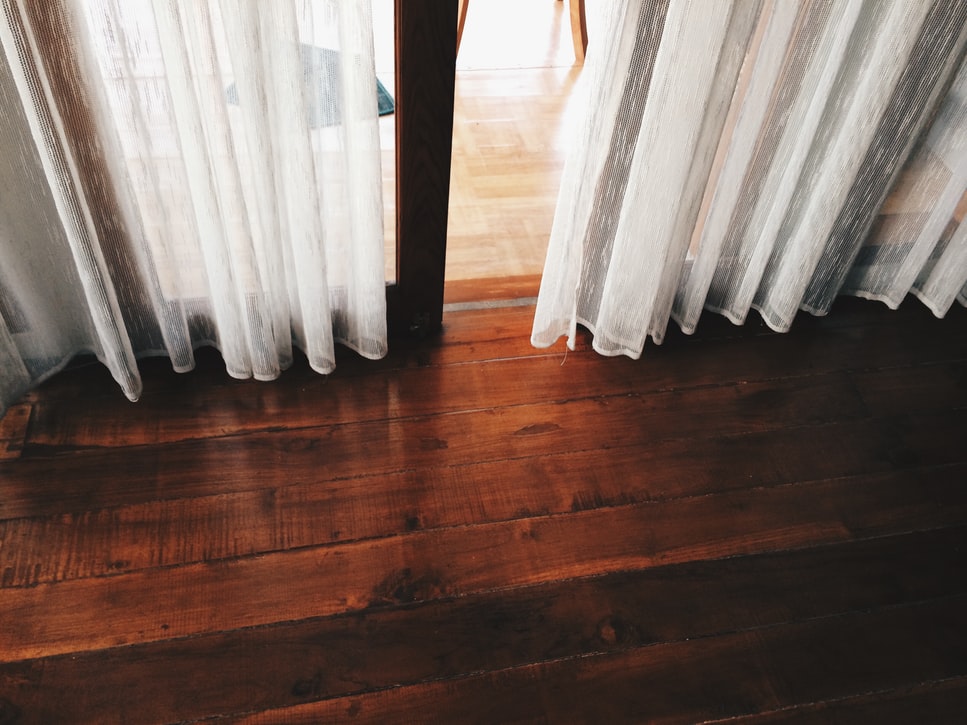 Most of us prefer to keep our homes light and airy, opting for brighter colours such as sandy tones and honey hues. It's no surprise that solid oak tends to be the best seller, offering a warm and welcoming statement and going with all sorts of décor themes. But if you're looking for something a little different, why not go for a darker floor? We're going to explain the benefits of darker wood flooring and how it can work in harmony with your interior. From walnut, dark distressed oak to acacia, whether you want to prioritise practicality or looks, there's something for everyone.
Brings Proportion to Larger Spaces
The vast majority of us could do with having a little more space in our homes. The only thing is when we are faced with a larger space, sometimes the room can look rather empty, even cold and uninviting. The good news is that dark wood flooring can help bring proportion to a larger space. This is because it absorbs more light, helping the room feel smaller without taking away from that fantastic space.
Easier Maintenance
When looking for a new floor, practicality always come into play. We all need something easy to clean and maintain, especially if we come from a busy family household! Most of us generally don't get around to cleaning as much as we'd like to – but luckily dark wood is actually better at keeping your home looking more hygienic for longer. The dark colour is great at hiding dirt, debris and stains – giving you that bit longer to get around to the vacuuming! Wood flooring has a long-life span as it is, but with dark wood hiding stains better it only adds to its longevity.
Traditional Vibes
Dark wood tends to provide a more elegant, modern and slick look than oak or any lighter colour. Equally, a darker wood can present a rich grand look, working in perfect harmony with those of us who enjoy a traditional interior – perfect if you're really wanting to give off the wow factor! A darker wood also shows off the wood's natural grains and knots better than a lighter floor. Additionally, the dark colour will contrast beautifully with lighter furniture and walls, perfect if you want to make a bold statement!
Less likely To Fade
When you're splashing out on wood flooring, you want to be sure that it's going to last a good while before you think about replacing it. However, to ensure you get the most out of your flooring it is worth considering how much natural light your floor is going to be exposed to, as it can cause the floor to discolour over time. You've probably already guessed where we're going with this, a darker wood is much less likely to look washed out after light exposure, therefore increasing its already long lifespan.