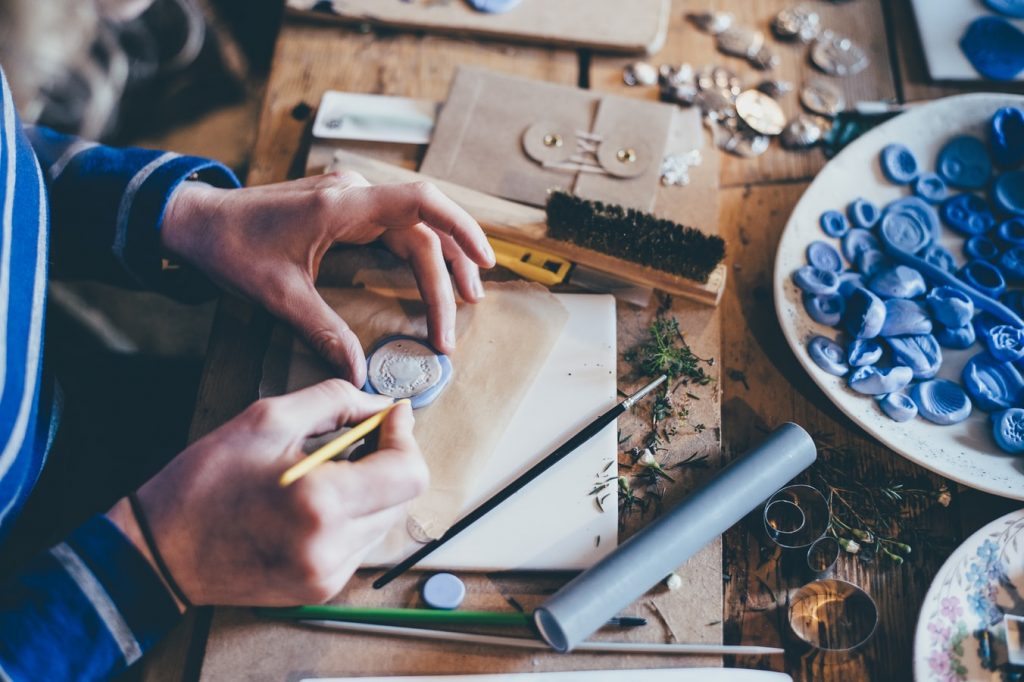 With the nation locked down, and many of us confined to our homes, many people are facing the spectre of boredom: endless, unstructured time with nothing to work for or achieve. This is a greater problem for some than others. Some people have already got hobbies and pastimes that they've been waiting for a chance to indulge in. Others aren't facing the problem of boredom at all: some people find themselves working from home full time while also trying to manage unexpected childcare commitments. For those, carving out time for a hobby might be close to impossible, but even more important: taking time for yourself and finding a creative outlet can be vital for mental health.
Today we're taking a look at how you can start a new project or hobby under the current conditions.
Getting Materials
With non-essential businesses mostly closed, getting the materials you need for a craft project can be tricky. While some basic paint and glue might be available in a nearby supermarket to add to your regular shop, canvases, quilling paper and sequins might not be in such easy reach.
You do, of course, have the option of ordering online, and it's well worth your while to search for your local craft supplies shop, or an online specialist supplier rather than default to the big retailers. Spending with a local business that's finding a way to continue trading through the epidemic will help them come out the other side.
Finding Inspiration
There's two different things to consider here – what you want to make, and what you want to do with your hands. If you're interested in starting a crafting project because you want to make things, look at blogs and magazines for inspiration and decide what decorations and accessories you want to add to your home.
If you're more interested in this activity for the sake of doing something calming and centring with your hands, think about what's involved in the different crafting activities: the meditative, repetitive strokes of the knitting needle, the fine precision of sewing or satisfying tactile nature of papercrafts with their cutting and gluing.
A Complete Solution
If you want to sample what's possible then it might be worth your time to look into a 'project in a box' package. If you order an art subscription box, UK delivery companies can bring it directly to your door – a vital advantage in the current times.
These boxes contain everything you need for a project, from equipment and materials to full instructions, so you can see if it's right for you before you fully commit.