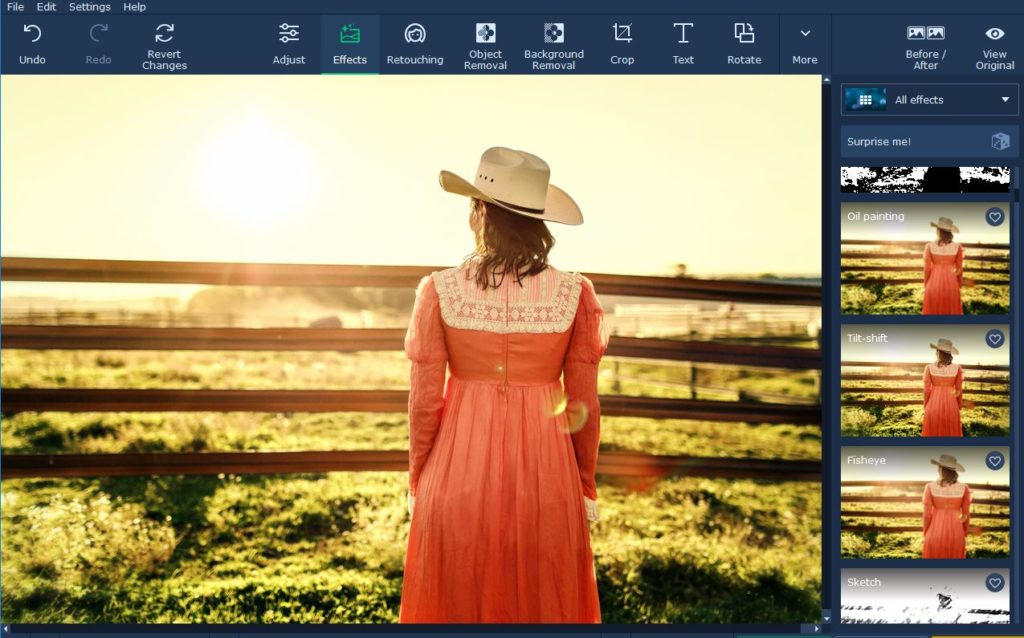 While you may try your hardest to frame photos so that they exclude other people when you snap them – that often isn't possible. Sometimes the scene itself may just be too crowded to ensure that there are no people in your shot, or at other times your shot may end up being photobombed.
Rather than letting an otherwise great photo be ruined because a random person is in it – you could use Movavi Photo Editor to remove that person from the photo. Learning how to remove someone from a photo is easy if you use it, due to its intuitive and straightforward approach.
If you've already installed Movavi Photo Editor you could launch it and get started right now. After the editor has loaded you can drag and drop the image file into the main working area, or click on the 'Browse for Images' button and select it.
To remove a person from a photo you will want to click on the 'Object Removal' menu that will open a panel with the tools you need. In Movavi Photo Editor there are several tools you can use to select the person that you want to remove, and you can try using the 'Selection Brush' to mark the person or the 'Magic Wand' or 'Lasso' if you prefer.
The 'Selection Eraser' tool will let you remove any unwanted marks so that you can ensure that the person is marked as precisely as possible. If and when you're satisfied you can click on the 'Start Erasing' button and Movavi Photo Editor will remove the element that was marked.
In some cases there may be leftover remnants and imperfections after you've removed a person, and if so you should use the 'Stamp' tool to copy a similar part of the photo over it. Assuming you're satisfied, you can then click on the 'Save' button to have Movavi Photo Editor save the photo.
All in all it really isn't difficult to remove someone from a photo using Movavi Photo Editor, and its other features are similarly intuitive as well. If you explore them you'll see what they can do, and you'll be able to enhance the quality of your photos, apply artistic filters, touch up portraits, replace the background, add captions, and a whole lot more.
Simply put there are a lot of other improvements that you could make to your photos with Movavi Photo Editor – either before or after you remove unwanted people or objects from your shots. Be sure to give as many of its features a try as you can, so you can become familiar with what they're able to do and how they work.