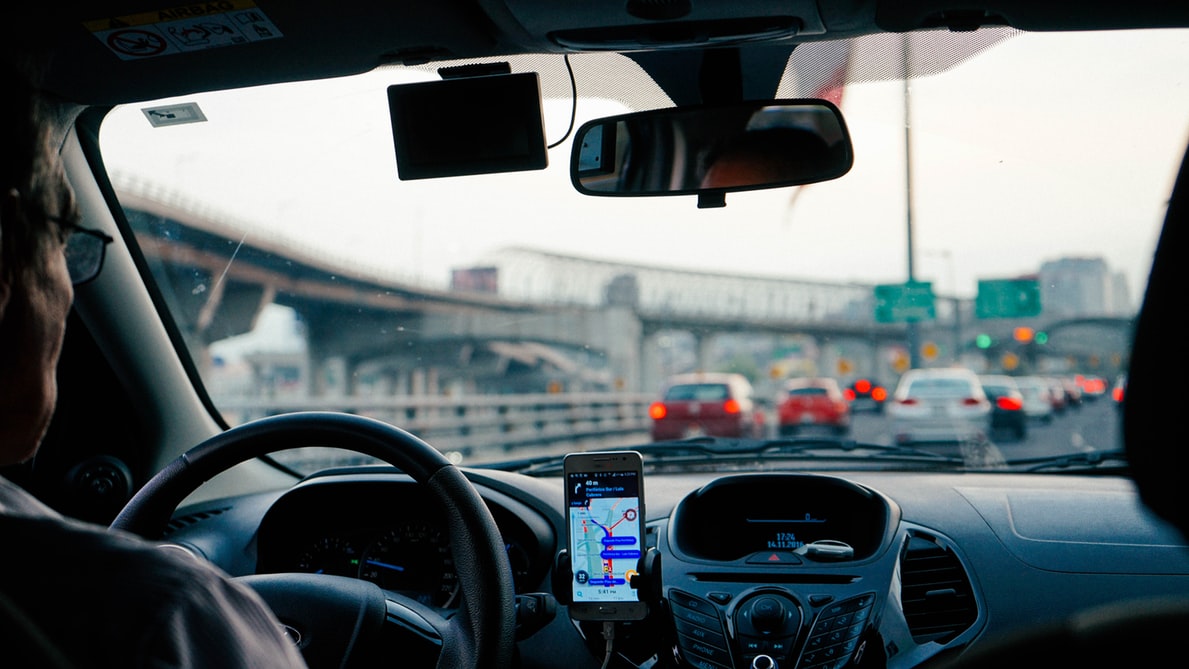 Back in the days of AOL and Netscape, when people were just learning "netiquette" and navigating chat rooms, one of the ironclad rules of World Wide Web use was to be wary of other so-called netizens and never to meet up with them in real life. Fast-forward to 2020, and no one thinks twice about using the internet, via their smartphone, to order up taxi services from a complete stranger.
In fact, according to Pew Research, fully one-third of Americans has used one of the rideshare apps Lyft or Uber. Of course, this giant leap in transportation technology has also caused a number of sticky legal situations, particularly having to do with fault and responsibility. Let's take a closer look at the legal ramifications of ridesharing apps, and what happens if your Uber or Lyft driver gets into an accident while you're in their car.
The Insurance Question
Uber and Lyft drivers are required to carry personal auto insurance. They must do so in order to drive a car for any purpose, and they must provide the ridesharing companies with proof that they have this insurance and that it's current. They are also covered by company insurance. This is a form of liability insurance, and for each accident it covers that occurs during the actual ride with the paying passenger, it will pay up to $1 million for personal injuries and property damage. Other limits are in place while the driver is accepting a fare or traveling to pick up that rider.
What If You Are Driving?
What happens if you are driving your own vehicle, and get involved in an accident with a Lyft driver who's on the clock?
If your vehicle gets into an accident with a car that's used for ridesharing, one of the first things you'll need to determine is the status of that driver. Did they have a passenger, or were they on the way to pick one up? Were they logged into the app, but had not yet gotten a passenger? Or were they driving on their own time and not working? The answer to these questions will play a part in determining the insurance coverage.
Third-Party Accidents
There are more and more Uber and Lyft cars on the road every year. Their sheer numbers make it increasingly possible for them to get into an accident with another driver. But who is at fault, and whose insurance will pay out?
If the other driver is at fault, then you would make a claim against their insurance. However, if they are driving without car insurance — and that happens more frequently than you may imagine — you can then turn to the ridesharing company. In these cases, their insurance will usually kick in.
There Are Plenty of Complications
As you might imagine, things get pretty confusing pretty fast when any ridesharing vehicle is involved in a crash. There are multiple insurance companies that have to hash everything out and eventually come to an agreement. You may very well be offered an unfavorably low settlement, or there may be several groups all making you low settlement offers, and you may not know what to accept or what the ramifications are. In short, you need an accident attorney who is experienced in the many intricacies of ride-sharing car accident cases.
"It can be incredibly difficult to untangle all of the factors in an accident with a ridesharing-app driver," say the Oakland accident attorneys of The Barnes Firm. "Accident cases are complicated to begin with, so you will definitely want to have an attorney by your side and helping you to navigate through the system."
In the Final Analysis
Ride-sharing apps are convenient, inexpensive, and a fun way to get from Point A to Point B. For the drivers who work with Uber and Lyft, it's a good way to make a little extra cash, learn the ins and outs of the streets and roads in your city, and even meet plenty of interesting people. But as the popularity of these services grows, so too do the odds that they'll be involved in accidents, and therefore necessitate an increasing number of accident attorney who can handle the unique challenges of these cases.