With the winter all set to dethrone summer, the holy Christmas is becoming the limelight of the snowy season. Christmas is a joyful occasion to celebrate with family and friends. It is also a tradition to make the beloved feel extra special at this holiday festival.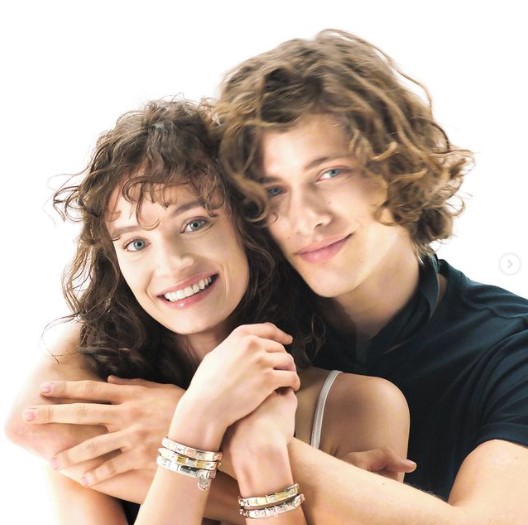 Choosing the best jewels for your boyfriend
If you plan to give something special to your boyfriend, the lack of variety can be a drag. In addition, if you are together for a long time, it is trickier to find something he already doesn't have. However, with a timeless piece of precious jewellery, you can avoid all these complications. While choosing the best jewels for your boyfriend depends on individual taste and preference, let's get a headstart with the guidelines below.
Embrace the years-old tradition of bracelets
Bracelets are simple, stylish, and elegant at the same time. It also comes in a variety of ranges. From the bold stainless steel-finished strong bracelet to the natural stone collections, you will get numerous options to suit your preference and taste.
For example, if your boyfriend does not want to get overboard wearing a heavy design, then plain natural pearls will suit him best. Similarly, if he loves to be chic and funky, then a multi-coloured pearl bracelet is your perfect option.
But what if the man is not fond of stones, pearls, or long steel plates? In such cases, go for the twisted bracelet collection adorned with passion-based engraving or pendants, including signs, symbols, nature, etc.
Break the misconception with necklaces
There was a time when jewellery, especially necklaces, was merely considered a gift item for women. But those days are gone, and men are now equally comfortable in wearing necklaces. You can either go for a traditional white gold or silver chain necklace with different pendants or choose a necklace adorned with stylish gemstones. Both of the designs will work as elegant pieces of jewels for your boyfriend.
For the pendant, you can have the cross and anchor symbolizing the true meaning of the Christmas celebration. Besides, engraving any specific letter or message that matters to him can enhance the appeal of the necklace even more.
Combine style and practicalities with keyrings
Gifting a keyring can be stylish as well as very useful. A key ring- consisting of metal, stainless steel, or leather will surely be appreciated by your beloved. Some attached pendant designs also combine passionate elements like an anchor and helm as a nod to the sailing culture. You can also customize it with precious gemstone to give it a touch of luxury. On the other hand, engraving his name on the keyring can stamp his ownership and make it unique.
In the end, a gift for a boyfriend is more than a gift. It holds immense emotion, love, affection, symbolising a true unison. Therefore, combine our guidelines with your preference to add an extra touch of thoughtfulness and make the day forever memorable.