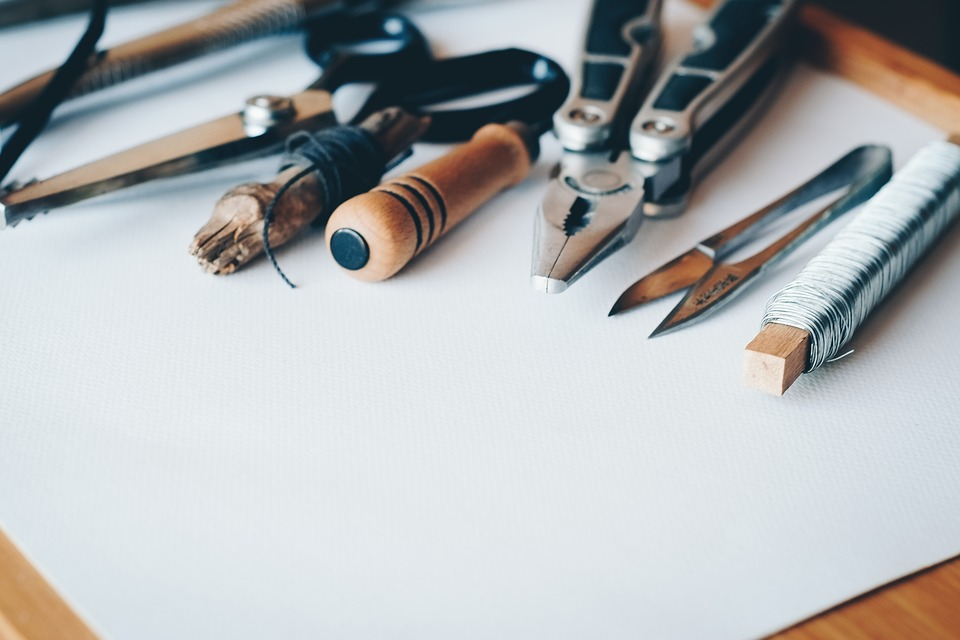 Image Credit: Pixabay
Improving your home can sometimes be a daunting task. Remodels can cost thousands of dollars, often putting them out of the question for people on strict budgets. That being said, there are some ways you can improve your home without breaking the bank. Various DIY projects can go a long way in improving your home, and they likely won't cost you that much money. Unfortunately, pulling off some major DIY projects requires experience and knowledge, which can be hard to come by. So how exactly can you get started in the DIY world? Here are the best home DIY projects for beginners.
Painting
One of the easiest yet most effective DIY projects you can pull off is repainting your home. Painting is such an attractive beginner DIY project for a wide variety of reasons. First, paint is extremely cheap to buy, and you should have no problem purchasing enough to pull off an entire project. In addition, repainting your home isn't that difficult of a task, so you should be able to figure it out even if you have no DIY experience at all. However, even though repainting is easy and relatively cheap, it can still drastically change how a home looks. For all these reasons, painting is a great option for a beginner DIY project.
Hide Cords
Something that can really destroy a room's design is cords from devices like T.Vs and game consoles. Having cords out and dangling in the open can be a huge eyesore, something that can absolutely ruin a room's design. Thankfully, cord management is relatively simple and can provide a great stepping stone into more advanced DIY projects. Tackling cord management in your home can not only vastly improve the way a room looks, but it also can teach you the basics of DIY. Cord management can help you learn how to approach a project and pick up some more complex DIY skills, like electrical wire management. If you're looking for a great way to get into DIY, then you can't go wrong with cord management.
Cleaning
Another extremely simple task that you can partake in to improve your home is cleaning. Although you're not building anything or remodeling any part of your home, you still have a major effect on its appearance. The difference between a messy and unkempt home is huge compared to a home that is thoroughly cleaned. As a result, giving your home a deep clean can be a great home improvement project for those who aren't ready to tackle projects like construction and paint yet. Just make sure that you're cleaning your entire house and are doing it properly, and your home will look vastly improved.
Wall Shelf
When looking for a quality beginner DIY project, you want to find something that will improve your home, is easy to pull off, and teaches you valuable lessons about DIY projects. One of the projects that checks all of these boxes is building a new shelf for one of your room's walls. A wall shelf can be used to hold all sorts of different items, including family photos. Just about any home could use a new shelf, regardless of whether just closed on one of the Fort Lauderdale houses for sale or have owned the same piece of New York real estate for years. If you want a useful DIY project that will teach you the basics of DIY without being overly difficult, then try building a wall shelf.