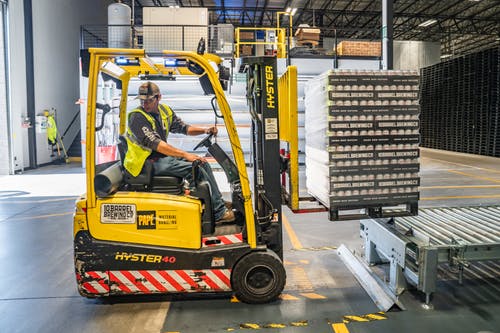 Everyone loves making money. And it's understandable for business owners to focus on the many ways that they can increase the value of their business and generate more revenue. However, business viability isn't solely defined by a company's ability to draw in funds. Rather, how well a company manages its available capital is just as important as its ability to produce revenue. Today, then, we're going to look at five ways savvy business owners can reduce their operating costs and widen their profit margins at the same time!
Cut out Middlemen
Sometimes startups have to rely on third-party partners to act as "middlemen" between themselves and their customers. After all, a new business may not have the infrastructure or resources necessary to set up a delivery network or an ecommerce store. However, as a company grows and develops, business owners should look to cease partnerships that are no longer necessary. True, removing middlemen may cause a brief hike in expenses, but it should provide long-term value overall.
Bring Services In House
Just as startups hire logistics companies to handle deliveries, lots of new businesses hire freelancers to provide marketing and advertising support. At a certain point, though, it becomes more cost-effective to hire your own marketing professionals and to bring your operation in house. And the same can be said for creating your own IT department as well, for example. The point is, the more independent you can make your company, the fewer debts you'll incur. With the growing work-from-home culture that appeals to a lot of todays employees, offering this incentive to your own employees while using employee computer tracking software is the perfect set up.
Drop Bad Clients
Some clients are simply more trouble than they're worth. Clients that constantly require special attention and draw your team away from their other responsibilities can ruin a carefully crafted business model. Cutting ties with a bad client isn't always easy, though, so prepare yourself for a tough conversation if need be.
Invest in Long-Term Solutions
While renting items, services, or spaces may seem like a good idea in the interim, business looking to trim their expense sheets should seek out long-term solutions to recurring issues. If, for instance, your business is constantly renting equipment for construction projects, then it may be time to purchase traffic signs or billboard barricades from a company like OTW Safety to address this need once and for all. Renting can offer your company cover in a pinch, but you shouldn't rely on temporary measures forever.
Hire Great Employees
It may seem odd to suggest that talented employees will save your business money, but it's the truth. Capable pros don't make mistakes and make great use of their time. That means your business will operate at peak efficiency. Plus, the best employees will look for cost-effective solutions to common problems on their own. Bottom line: great team members are invaluable to a growing business.