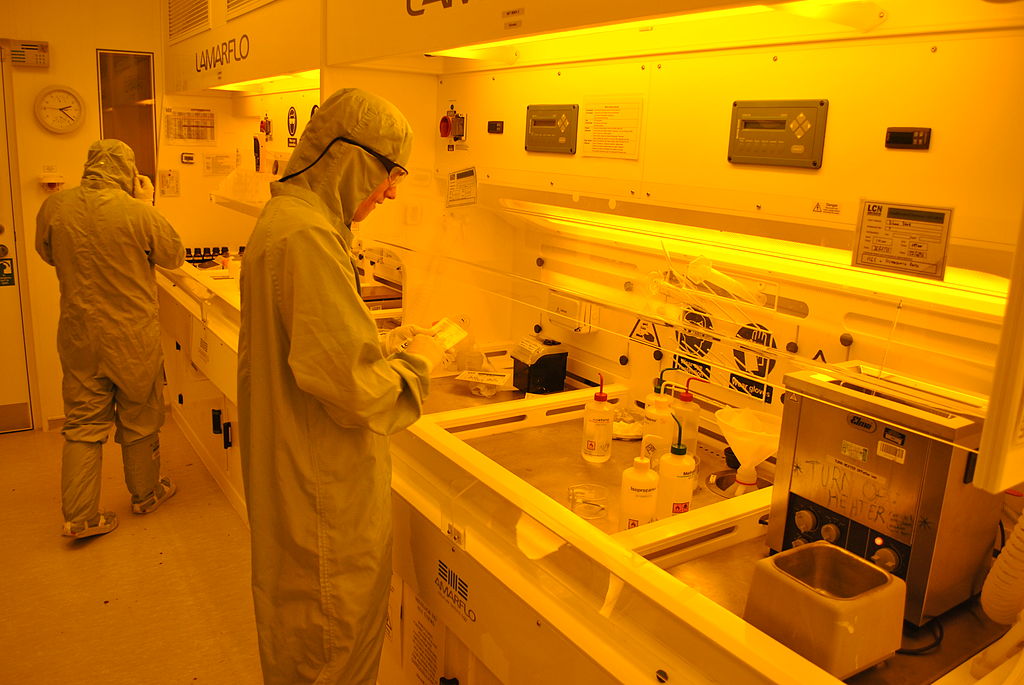 A modular laboratory clean room is usually used in scientific research and certain forms of manufacturing. It is a fully controlled environment in which virtually no pollutants are found. The level of contamination that is accepted sets the standard of the clean room, and its ISO certification. The lowest is the ISO 9, in which 35,000,000 particles of 0.5mm or bigger per cubic meter can be found, which is the same as in ambient air.
An Overview of the Modular Laboratory Clean Room
Any industry that manufactures tools or processes that can be adversely affected by small particles uses cleanrooms. They come in different complexities and sizes and are most commonly seen at the Department of Energy, the military, and industries such as optics, aerospace, life sciences, medical device manufacturing, biotech, pharmaceuticals, and semiconductor manufacturing.
The space itself is fully contained, with processes in place to ensure particulate contamination is minimized. Pressure, humidity, and temperature are all controlled. They also contain a HEPA (High Efficiency Particulate Air) filter to ensure any particles over 0.3 microns in size are trapped. Sometimes, ULPA (Ultra Low Particulate Air) filters are used.
Those who work in cleanrooms must be fully trained on how to avoid contamination. They go through airlocks before entering the room and must gown and shower as well. Furthermore, they must wear special clothing to avoid skin particles and contaminants from being released.
Cleanroom clothing includes:
Shoe covers
Sleeves
Hoods
Hairnets
Finger cots and gloves
Gowns
Lab coats and frocks
Face masks
Coveralls
Bouffant caps
Beard covers
Aprons
Shoes
Boots
Exactly which ones have to be worn depends on the classification of the cleanroom. Where employees must start to wear these also varies, as does what must be done with the gowns afterwards. This ranges from them being washed and reused, to having to be fully incinerated and disposed of. Generally, in ISO 1 cleanrooms, all materials must be used and they must be fully disposed of afterwards.
Cleanroom Classification
Different countries have different classifications and there are also international standards. They include:
Federal Standard 209 (A to D), which measures how many particles in excess of 0.55mm per cubic foot are measured.
Federal Standard 209E, which is another domestic standard.
International Standards Organization TC209.
ISO 14644-1.
British Standard 5295, used in the United Kingdom.
BS EN ISO 14644-1.
All of those look at the number of particles per cubic meter above 0.5mm. However, there are also the volume of air classifications, which vary depending on the standard used. For instance, FED_STD-209E discusses Class 100 and Class 1000, which indicates how many particles of over 0.5mm are permitted in a cubic foot. Interpolation is allowed under this standard.
ISO 14644-1 standard looks at smaller numbers. They have different classes that are accepted both on the domestic (FS – Federal Standard) and international (ISO – International Standard). ISO 1 is the cleanest environment, whereas ISO 9 is the same as ambient air. An ISO 9 cleanroom, therefore, would not be classed as a true cleanroom.